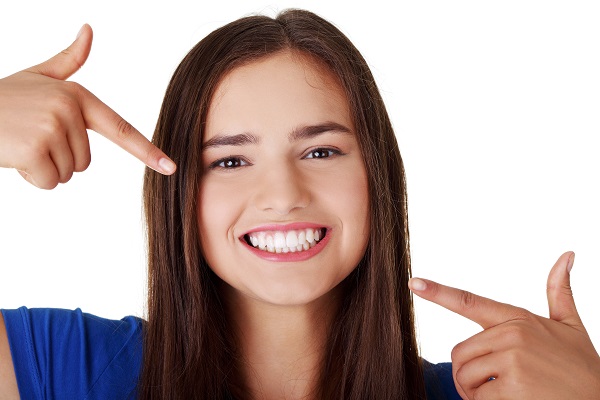 When it comes to transforming your smile, professional teeth whitening is often worth the investment Not only are white teeth more attractive than dull, yellow teeth, a dazzling, bright smile can help increase a person's confidence and make an individual look more professional and well-maintained. Continue reading to learn three important benefits of choosing to have teeth whitened by a dentist.
Advantages of having teeth whitened professionally
There are several advantages of choosing professional teeth whitening in a dentist's office over other options.
1. Dentist oversight
One of the main benefits to consider is that a dentist is involved in the process, ensuring everything goes smoothly and preventing permanent damage to the enamel of the teeth. With in-office sessions, the dentist personally applies the bleaching agent onto the teeth. To reduce contact of the gel with the gums, the dentist inserts a cheek retractor to expose the teeth and place a dam around the gum tissue.
A dentist can also examine the teeth to determine which procedures may be more effective. Extrinsic staining, such as caused by food dyes or dark liquids like teas and coffee, is typically easier to deal with than intrinsic staining within the teeth.
After the procedure is done, there are no other steps required and the patient's teeth will be noticeably whiter. If the teeth are still not as bright as the patient hopes for, the treatment can be repeated a short time later. Take-home touch-up trays can also help preserve and extend the results.
2. Customized treatment
While over-the-counter products are generalized for anyone to purchase and use, professional options are tailored to fit the patient's unique needs. The amount of peroxide used in the solution can easily be adjusted, and the changes can be made to the treatment as needed. As already mentioned, the trays provided by a dental office are made in a lab to be a perfect fit for the patient's mouth while still leaving some space for the solution to do its work. This allows the bleaching agent to come into close contact with each tooth without missing any spots.
3. Fast results
Professional teeth whitening is a good option for people who do not want to wait for weeks or even months to achieve a white smile. In-office treatments can be accomplished in an hour or sometimes less. Faster treatment time is often because the concentration of peroxide in professional products is much higher. While over-the-counter-products may have 10% peroxide or have no bleaching agent in it at all, professional products can have a concentration of 35% or sometimes higher.
Conclusion
People invest a lot of time and money into maintaining the health and appearance of the teeth. Even with a perfectly straight smile, a person will likely be unsatisfied if their teeth are obviously stained. Professional teeth whitening from a dentist can help patients achieve a beautiful smile in a short period of time.
Are you considering professional teeth whitening in the Dalton area? Get more information at https://drcalldental.com.
Check out what others are saying about our services on Yelp: Read our Yelp reviews.
---
Related Posts
July 21, 2020
A dental crown is a restorative solution designed to cover a person's tooth or an implant with a cap that is similar in shape and size to a natural tooth. While the benefits of this …