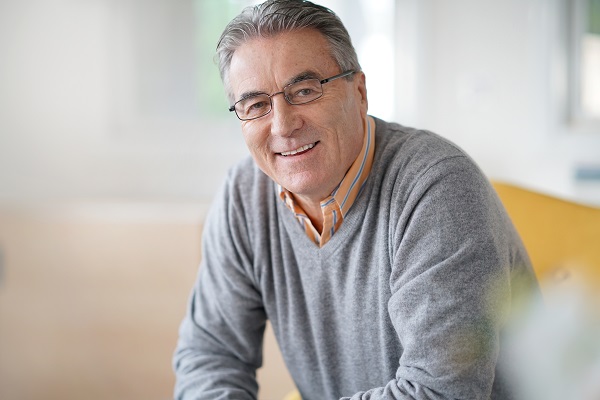 Want to be prepared in case you need denture repair? Understanding your repair choices is a great idea, as the more you know about your repair options, the more likely you will be to make the right choices. There are a few different types of denture repair available. Ready to learn what they are?
How dentures can break
Thinking you are in need of denture repair services? While dentures are made of strong and sturdy materials that are designed to last you many years, the daily wear and tear dentures go through can weaken certain areas of the dentures, which is going to make them more apt to break. The fact is that the jawbone tends to change as you get older, and jawbone changes can make it so dentures no longer fit as they should. Three of the more common reasons for denture damage include broken clasps on partial dentures, a cracked denture tooth and a fractured base.
3 types of denture repair
Dentures may need to be repaired when serious damage is present or when they are just in need of some minor adjustments. The list below outlines three different types of denture repair options that are available nowadays.
1. Relining
A denture reline is a type of denture repair that is necessary when a wearer's dentures begin to change over time, which is to be expected. It is natural for the gums and soft tissues in the mouth to undergo small changes over time. When these changes begin to affect the way someone's dentures fit, then it is time for them to take their dentures in for professional relining.
2. Rebasing
Another type of denture repair is known as rebasing. Rebasing dentures is a type a repair that replaces the entire base of the dentures, with a goal of making them more stable. This type of denture repair is often necessary when dentures begin to reach the end of their lifespan or become cracked, which often happens when they are dropped.
3. Adjustments
When a pair of dentures are in need of repair, many times a dental professional can adjust them in order to make them fit properly so they can be comfortable when being worn. Most adjustments are minor adjustments that allow the dentures to once again function properly, which may include adjusting some of the aesthetic parts of the dentures.
Are your dentures broken or damaged?
Are you currently in need of denture repair services? Even though you may be tempted to try and repair your dentures yourself, you need to understand that those who attempt home denture repairs often make the problem worse. This is why it is essential for you to find a dental professional to make any necessary repairs to your dentures. If your dentures are currently in need of repair, the sooner you have them fixed by a dental professional, the sooner you can start enjoying wearing your dentures once again.
Request an appointment here: https://drcalldental.com or call Dr. Call Dental Center at (706) 425-6240 for an appointment in our Dalton office.
Check out what others are saying about our services on Yelp: Read our Yelp reviews.
---
Related Posts
December 11, 2023
There is a brief window of opportunity in which an emergency dentist may be able to save a tooth that gets knocked out. The chances are better within 30 minutes after …