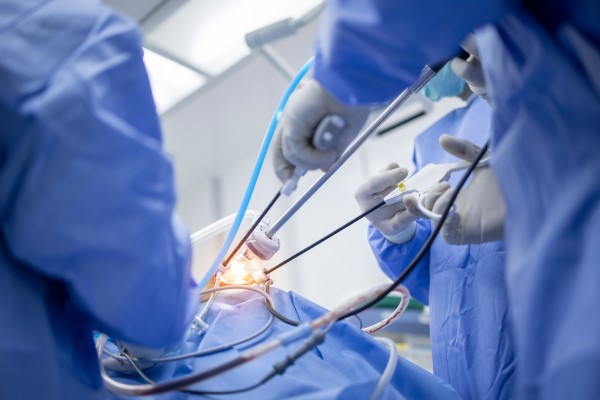 Many dentists refer patients to an oral surgeon when certain treatments are necessary. Read on to learn more about which procedures are usually performed by an oral surgeon. This can help ensure the safest and most effective treatment possible as a part of a dentist's recommended treatment plan.
4 Procedures performed by an oral surgeon
Every oral surgeon decides which oral surgery procedures they want to focus on providing to patients. However, there are four procedures that most oral surgeons perform. These procedures are wisdom teeth removal, dental implant placement, a bone graft procedure, and corrective jaw surgery.
1. Wisdom tooth removal
Wisdom tooth removal is a common surgical procedure that oral surgeons provide. Wisdom teeth, also called third molars, may need removal if they do not emerge fully through the gums or start to cause oral health or cosmetic concerns. If a dentist or oral surgeon determines wisdom tooth extraction is necessary after examining dental x-rays, then a time for the surgical procedure can be scheduled. The procedure has become safer and more comfortable throughout the years due to advancements within oral surgery.
2. Dental implant placement
Dental implant placement involves affixing one or more dental implants into the jaw for the purpose of tooth replacement. This procedure is considered to be a type of minor surgery and often requires an oral surgeon. The procedure involves making an incision into the gums and drilling a small hole into the jawbone where the implant is placed. The gums are stitched, and the patient can begin the healing process by following the aftercare instructions that are provided by the oral surgeon.
3. Bone graft procedure
A bone graft procedure is often necessary before the placement of dental implants. This is particularly the case if jawbone loss has occurred as a result of atrophy after tooth loss. The bone graft procedure involves placing a new and healthy bone material in the area where the bone loss occurred and where the implant is going to be placed. This helps ensure the success of the dental implant placement procedure, although a dentist may recommend a bone graft procedure for patients separate from dental implants treatment, as well.
4. Corrective jaw surgery
There are different types of corrective jaw surgeries that aim to address concerns related to the jaw, such as temporomandibular joint disorder (TMJ). While it may not get as much attention in oral health as the teeth and the gums, the jaw is often the source of oral health complications, and oral surgery to correct jaw complications may be required if non-surgical treatment options are not successful in relieving the patient's symptoms and discomfort.
The bottom line
If you feel you may need an oral surgery procedure to restore the health and appearance of your smile, then you can learn more about treatment during a consultation with our dental team. We are glad to answer your questions and help you put together a treatment plan that meets your goals and needs.
Request an appointment here: https://drcalldental.com or call Dr. Call Dental Center at (706) 425-6240 for an appointment in our Dalton office.
Check out what others are saying about our dental services on Yelp: Oral Surgery in Dalton, GA.
---
Related Posts
May 4, 2019
Many people will need to visit an oral surgeon for a tooth extraction at some point in their life; in fact, American Family Physician reports that 22 percent of people have experienced this issue. Whether …