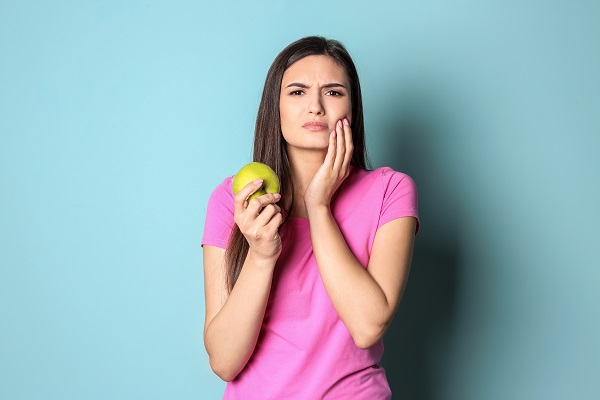 For some people, going to the dentist for a regular appointment or procedure can be difficult due to dental anxiety. If not addressed, apprehension surrounding dental work can get in the way of an individual's oral health and make it difficult to get necessary treatments. Better understanding this issue and learning what can be done to ease feelings of anxiety before or during an appointment can help patients continue getting the care they need.
Common myths about dental anxiety
Learn the truth about four common myths surrounding dental anxiety.
1. It is not common for someone to have dental anxiety
Feeling anxious about going to the dentist is a very common concern for people. Many people may only have apprehension concerning certain aspects of oral care, such as the use of needles or drills. It is not uncommon for someone to potentially delay or even avoid a certain dental treatment altogether due to this nervousness. However, some people have a serious dental phobia that may result in evading going to the dentist for any reason.
2. Anxiety about oral health care is not a major concern
Dental anxiety that progresses into a phobia can be a serious issue with major consequences. According to a fact sheet on oral health from the American Dental Association, 22% of people who avoid going to the dentist do so out of fear. Forgoing dental care increases the likelihood that a person will have gum disease, tooth decay or infected pulp tissue. While these issues can be addressed with minor treatment if caught early on, tooth loss can eventually occur if left untreated. Additionally, most dentists screen for oral cancer, which may not be caught early enough without a dental exam.
3. People only get dental anxiety for major procedures
While there may be more fear surrounding procedures that involve surgery or sedation, people who have had a bad experience going to the dentist in the past or have certain misconceptions about dental care may also get nervous for regular appointments. For some people, dental anxiety is developed early in childhood, and it is not uncommon for children to similarly experience nervousness when going to the dentist if observed in a parent.
4. There is nothing that can be done about dental anxiety
Addressing dental anxiety depends on the severity of the problem. Individuals with dental phobia may need intervention from a mental health professional, which often includes identifying triggers and developing helpful coping techniques. Patients with any level of apprehension about dental care should start a conversation with the dentist. Most dental offices are familiar with this common issue and are willing to work with patients.
Conclusion
Although a very common issue, dental anxiety can be very upsetting for individuals and should not be taken lightly. Visiting a dentist at least twice a year and being proactive in addressing problems are some of the most important ways a patient can keep the teeth and surrounding gums healthy and free of disease. Never hesitate to make the dental staff aware of any anxiety you have so they can make the appointment as relaxed as possible.
Request an appointment here: https://drcalldental.com or call Dr. Call Dental Center at (706) 425-6240 for an appointment in our Dalton office.
Check out what others are saying about our services on Yelp: Read our Yelp reviews.
---
Related Posts
January 16, 2023
You may have heard about dental implants as a solution for a missing tooth, but did you know they can replace multiple missing teeth as well? This guide provides you with …