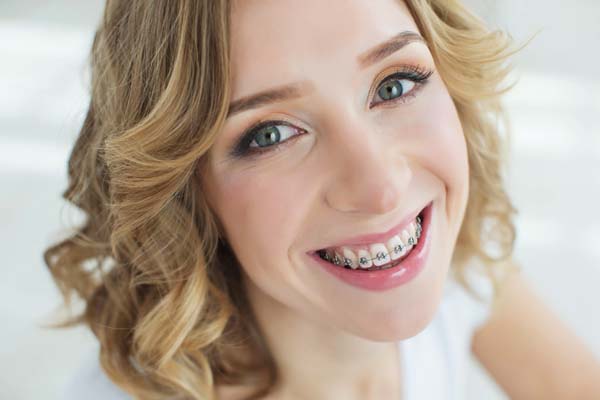 Your oral health should be one of your top priorities, which is why orthodontic treatment is so important. Making sure your teeth are in the best shape has never been easier than it is today.
No matter the type of orthodontic treatment you and your dentist are considering for your mouth, these seven tips will help you in your orthodontic journey.
Tips for successful orthodontic treatment
Know why you may need orthodontic treatment
Understanding the importance of orthodontic treatments is an important part of adult life. The British Orthodontic Society provides reasons to consider this type of dental treatment.
Reasons for adult orthodontic treatment:
Had orthodontic treatments when the person was younger but stopped wearing the retainers
Had gum problems, so the teeth have become loose
Needs a dental implant and space must be created
Has seen advertising that has made the person aware that orthodontic treatment in adults is possible
Know the different treatment types
There is no "one-type-fits-all" when it comes to choosing an orthodontic treatment. Each option offers a different solution to different problems. That is why it is good to know what type of treatments are available. According to the American Association of Orthodontists, there are basic options for treatment.
Adult orthodontic treatment options:
Braces
Retainers
Clear aligners
Elastics
Archwires
Mouthguards
Sleep apnea appliance
Understand what each treatment is
Knowing what the options are and understanding them are two different things. That is why it is important to talk with your orthodontist and do research on each treatment before you go in to have the procedure done.
Make an informed decision about where to have the procedure done
Research the different places to have an orthodontic treatment. A person can have their treatment in either a practice or a hospital; it all depends on the type of treatment or choice of a clinician. It is important to do research on who will be helping with the orthodontic journey. It is okay to go to several places before choosing an orthodontist; one does not have to pick the first listing online.
Be actively involved
Do the homework on each option, make a list of questions and prepare expectations for the treatment. Maintain consistent and clear communication with your dentist and orthodontist offices. Be sure to get all your questions answered and have all your concerns addressed.
Understand the after-care instructions
After the procedure, the dentist or orthodontist will send the patient home with care instructions for their new smile. Following these instructions is imperative for good oral health. Talk them over with the orthodontist before leaving in order to have a clear understanding of how to properly care for the mouth.
Keep up with office visits
It is important to maintain regular visits to a general dentist. Typically, these visits will be every six months, unless the person and the dentist decide otherwise.
Conclusion
No matter what type of orthodontic treatment you may need, we are here to help. Contact our office today, so we can get you started on the path to a happier and healthier smile.
Request an appointment here: https://drcalldental.com or call Dr. Call Dental Center at (706) 425-6240 for an appointment in our Dalton office.
Check out what others are saying about our services on Yelp: Read our Yelp reviews.
---
Related Posts
August 8, 2022
Cavities are tiny holes that form on teeth due to decay. A dental filling is the standard way to address cavities. Silver amalgam fillings were the norm for decades, but composite …