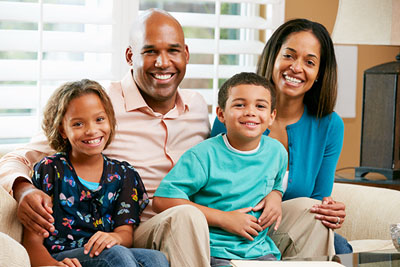 >Why do regular visits to the family dentist matter?
Adhere to a schedule of regular visits with the family dentist and it will prove that much easier to identify oral health issues sooner rather than later. Early identification of such problems is important to stopping them before they worsen. Early identification also helps reduce patient discomfort as well. The bottom line is every patient should visit with a family dentist at least two times per year to gauge the condition of your teeth, gums and tongue.
What are some signs it is time to schedule an appointment with the family dentist?
If your teeth are sensitive to hot or cold liquid or food, schedule an appointment with the dentist. Additional signs that indicate the attention of a dentist is necessary include bleeding gums when flossing/brushing, halitosis, tooth pain, a lingering bad taste, difficulty chewing/swallowing, dry mouth, an uneven bite and a popping jaw.
Is a visit to the family dentist necessary even when a patient does not exhibit any of the symptoms noted above?
Yes. Visit the family dentist at least two times per year to have your teeth and gums cleaned and analyzed. If it is determined you have an oral health issue, your dentist will explain it to you in-depth.
What happens during a dental checkup?
The typical checkup starts out with the patient filling out paperwork. His or her mouth is then examined. The hygienist will determine if x-rays are necessary. Specialized dental instruments will be used to check for gum disease. The teeth are cleaned the same day or during a follow up visit. The dentist will analyze your overall dental health. He will also perform an oral cancer screening in which the tongue is held with gauze. It is checked along with the entire mouth and jaw.
What is the difference between DMD and DDS?
As you look at information about dentists you might see that many are listed as DDS. Others are listed as DMD. These letters mean the same thing: the dentist graduated from a dental school with the proper accreditation. The Doctor of Dental Medicine (DMD) is the same degree as the Doctor of Dental Surgery (DDS). Dentists with either of these degrees have the same education as one another. Dentists pass through rigorous academic coursework and clinical training. They must also pass a demanding national written exam along with a state/regional clinical licensing exam prior to practicing. Dentists must also adhere to continuing education requirements in order to hold onto their license.
How can I maintain a healthy smile with the assistance of my family dentist?
It all starts with an awareness of healthy habits and an execution of those habits. Brush at least two times per day. Floss once per day at a bare minimum. These are your primary weapons in combating gum disease and tooth decay. Try to cultivate a relationship with your dentist for continuous care provided in a comfortable and open manner. You should not hesitate to visit the family dentist if you have any type of oral health issue. When in doubt, ask questions. Find out as much as you can, provide your input and you will ultimately settle on a course of treatment that is ideal for your mouth.
---
Related Posts
July 15, 2020
A family dentistry office can ensure that the teeth of children and adults are as healthy as possible. One of the preventive measures that family dentists often recommend is dental sealants. A dental sealant is …
---