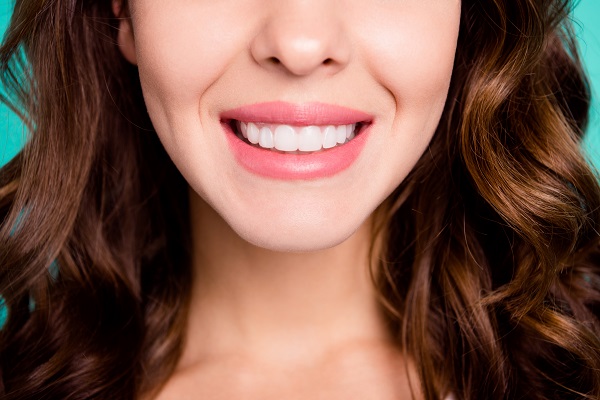 Unfortunately, many who could benefit from cosmetic dentistry never receive the care that they desire because they are afraid that the process of fixing their smile is too expensive. This review provides useful tips on how to make cosmetic dentistry more affordable so you can achieve the smile of your dreams.
Tips to make cosmetic dentistry more affordable
Some cosmetic dentistry procedures may be covered by insurance providers. Patients can also reduce the cost by choosing effective and affordable treatments, along with caring for their teeth properly at home. A dentist can put together a treatment plan that fits a patient's needs and budget.
Find out what procedures insurance covers
Some insurance providers cover cosmetic treatments, especially those that serve a preventive purpose or restore the patient's oral health. However, this is not the case with all dental insurance providers, so it is important to find out what procedures are covered before visiting the dentist for cosmetic treatment.
Choose the right types of cosmetic procedures
Some cosmetic procedures are more affordable than others. For example, dental bonding and dental veneers are often used for the same purpose (repairing imperfections with front teeth), but veneers are generally more expensive. Therefore, choosing the more affordable (but still effective) treatment can help. Other affordable cosmetic procedures to consider include professional teeth whitening, dental contouring, and dental crowns.
Take care of teeth at home with good oral hygiene
While a cosmetic dentist can fix concerns such as misaligned teeth, teeth stains, and teeth damage, the best way to deal with cosmetic concerns is through prevention. In other words, patients should take their oral hygiene seriously by brushing and flossing regularly. This can help prevent concerns such as teeth stains, enamel decay, etc.
Protect teeth from dental trauma or bruxism
It is also important to protect teeth from dental trauma. To accomplish this, be sure to wear a mouthguard when a blow to the face is possible, such as during contact sports, when working on construction sites and other dangerous areas, or while working out. It is also important to protect the teeth at night and prevent them from grinding together with a dental night guard from the dentist, if necessary.
Create a treatment plan to spread out the cost
Another great way to make cosmetic dentistry more affordable is by creating a long-term treatment plan, rather than getting all the treatments at once. This allows patients to save money and make multiple small payments rather than a huge one-time payment.
Schedule a consultation to put together a treatment plan
Everyone should be able to have a bright and beautiful smile. If you have imperfections with your smile that you want to fix, then consult with us today. We accept different payment types and can work with you to create a cosmetic dentistry treatment plan that fits your budgetary restrictions.
Are you considering cosmetic dentistry in the Dalton area? Get more information at https://drcalldental.com.
Check out what others are saying about our dental services on Yelp: Cosmetic Dentistry in Dalton, GA.
---
Related Posts
November 1, 2022
Cosmetic dentistry refers to the field that focuses on improving the aesthetic appearance of one's smile while also preserving the health of the teeth and gums.What many do not know about …