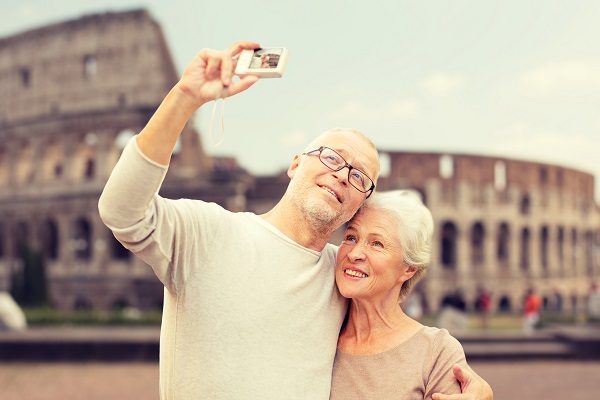 One of the most popular ways to replace missing teeth is through implant supported dentures. This hybrid method of tooth replacement can significantly improve a person's ability to smile, eat and speak.
When considering implant supported dentures, it is a good idea to ask a lot of questions and to think about every aspect of the replacement process. The following information outlines a few important things to take note of when considering the different options.
Are implant supported dentures right for me?
There are a lot of tooth replacement options, but a lot of general dentists recommend implant supported dentures. Find out whether or not they are right for you!
Best of both worlds
Patients that are considering tooth replacement may not know where to begin. With all of the different options, it can be hard to know what is the absolute best for you. However, a lot of general dentists recommend options such as dentures, implants and crowns, or bridges. Even then, it can be difficult to know which to choose, which is why implant supported dentures are a great option! They offer patients the best of both worlds, making it possible to have a strong root structure (the implants), as well as the pearly white teeth (the dentures).
Comfort
Implant supported dentures are said to be much more comfortable than traditional dentures. General dentists often recommend this type of tooth replacement to patients who are wanting to avoid normal dentures or those who have already used normal dentures in the past.
Because the dental implants are securely placed within the jawbone and beneath the gums, there is more of an anchor. The dentures are then attached to the dental implants through an abutment, which makes it possible for the patient to chew, smile and speak naturally, without having to worry that their dentures may fall out. Over time, this can make a significant difference, providing comfort and confidence.
Ease
Another aspect to consider when determining whether or not implant supported dentures are the right choice is ease. A lot of tooth replacement options provide patients with the ability to eat and smile again. However, that does not necessarily mean that ease is also provided.
General dentists recommend implant supported dentures to patients who are seeking ease from their tooth replacement treatment. A lot of patients who use traditional dentures struggle quite a bit. They may experience sliding, rubbing or difficulty doing normal activities, however, with implant supported dentures, these problems are no more!
Because the dentures are anchored into place by the dental implants, the patient is less likely to experience problems. Instead, the treatment offers ease, especially when it comes to eating, smiling and chewing.
Choosing implant supported dentures
To conclude, if you are a patient looking for a tooth replacement option that is comfortable, easy and the best of both worlds then implant supported dentures are likely your best bet. Ultimately, it is a good idea to consult with a general dentist who can determine what's best for you and your oral health.
Get started today by giving us a call! Our team of general dentists can happily assist you with concerns or questions about implant supported dentures, and other tooth replacement options.
Are you considering implant supported dentures in the Dalton area? Get more information at https://drcalldental.com.
Check out what others are saying about our services on Yelp: Read our Yelp reviews.
---
Related Posts
August 8, 2022
Cavities are tiny holes that form on teeth due to decay. A dental filling is the standard way to address cavities. Silver amalgam fillings were the norm for decades, but composite …