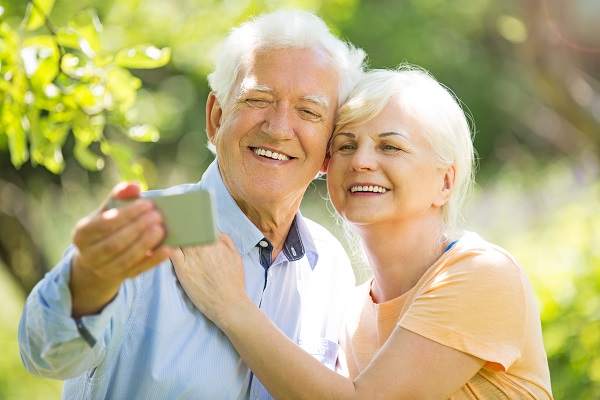 Are you missing a tooth and wondering if a partial denture for one missing tooth is a good solution? While there are several treatment options available to you, a partial denture may be right for your situation.
Just as with any dental treatment for a missing tooth, there are pros and cons to partial denture treatments. That is why it is important to sit down with your dentist and have a good talk about your specific needs. Once your doctor understands your situation better and what your treatment preferences are, you will be given a treatment recommendation.
Why you might want a partial denture for one missing tooth
A lot of people know very little about partial dentures. If you are one of those people, here is what you should know about why you might want a partial denture for one missing tooth. Some of the benefits associated with a partial denture (also known as a flipper tooth) include:
Appearance
Affordability
Stability for adjacent teeth
Quick preparation
Convenience
Non-invasiveness
A partial denture for one missing tooth is carefully designed to match the color and appearance of the adjacent teeth and gum tissue. It looks very natural, and others will not easily be able to tell that you are wearing a prosthetic tooth.
Affordability is another benefit that draws many patients to partial dentures. This treatment option is less expensive than more invasive treatment options commonly recommended for missing teeth.
A partial denture for one missing tooth also offers stability to adjacent teeth. The denture fills in the gap left behind by the missing tooth and prevents the teeth next to it from moving toward the gap.
The final benefits of partial dentures include quick preparation (they can be made very quickly), convenience (you will not need to take any time off work for the procedure), and non-invasiveness (there is no surgery involved). All of these benefits help to make partial dentures a great option for anyone who has a single missing tooth.
How to take care of a flipper tooth
If you and your doctor both decide a partial denture for one missing tooth is the right course of action to take, here is how to take care of your flipper tooth. You will need to clean your tooth every day (just as you clean your other teeth) to prevent plaque from adhering to it and to help you maintain your overall oral health.
Use a soft-bristle brush to avoid scratching your partial denture. Instead of regular toothpaste, clean your flipper tooth with a mild soap (dishwashing liquid or hand soap work well). Rinse the soap off your tooth with clean, warm water before putting it back into your mouth.
Conclusion
If you feel any discomfort or pain from your partial denture, talk to your dentist. You may need a simple adjustment to improve the way your denture fits in your mouth. Avoid playing with your partial denture with your tongue, since doing so can loosen its fit. You should also avoid eating or drinking dark-colored foods such as cranberry juice, coffee, or beets, as these may stain your partial denture.
Request an appointment here: https://drcalldental.com or call Dr. Call Dental Center at (706) 425-6240 for an appointment in our Dalton office.
Check out what others are saying about our dental services on Yelp: Partial Denture for One Missing Tooth in Dalton, GA.
---
Related Posts
September 11, 2023
There are multiple denture options if you are looking to replace missing teeth. These solutions can help prevent many unwanted side effects of tooth loss, leading to better oral and overall …