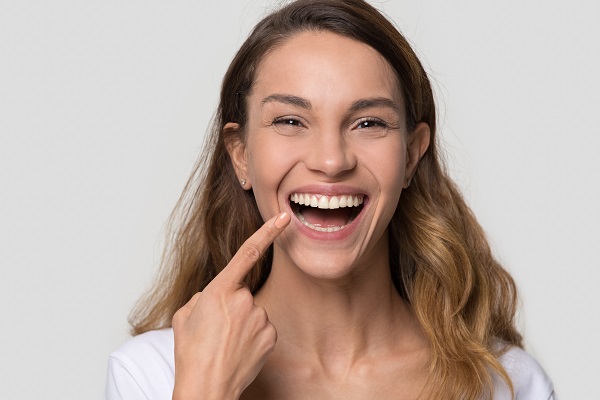 Teeth straightening treatments can help you to get the smile of your dreams. Read on to learn about some common teeth straightening options. Various factors, like not having enough space on the jaw, can lead to misaligned teeth. Teeth not being correctly aligned puts unnecessary pressure on them, and it makes them harder to clean. This increases the risk of developing tooth decay or gum disease, which are the most common issues people seek dental care for.
Teeth straightening treatments that improve your smile
Here are some of the ways a dentist can help to improve the alignment of your teeth:
1. Braces
Braces have been used for teeth straightening treatments for several decades. Conventional braces are made up of metal wires and brackets. The brackets are cemented to each of the patient's teeth, while the wires are used to link the brackets together.
Braces work by applying a constant, gentle force on the patient's teeth, slowly moving them to an improved alignment over time. The tighter the metal wires connected to the brackets are, the greater the force applied to the patient's teeth.
Braces can be used to fix a wide range of dental issues like crooked teeth, overbites, and underbites. Treatment times with metal braces can be anywhere between 12 to 36 months.
2. Clear braces
Also known as ceramic braces, these appliances were developed as a less conspicuous version of metal braces. Many people avoided getting teeth straightening treatments they needed when metal braces were the standard because traditional metal braces are much more noticeable on a person's teeth.
Clear braces are just like traditional metal braces, but the metallic components are swapped with tooth-colored or transparent ones. This makes it significantly harder to notice the appliance on the patient's teeth. Clear braces can be used to address many of the issues traditional metal braces are used to fix.
3. Clear aligners
Clear aligners are the most discreet appliance used to straighten teeth. These are rigid, transparent plastic trays that gently move teeth to a better alignment over time. These trays are removable, so they can be removed for meals and oral hygiene, making treatments more convenient for patients.
Treatment with clear aligners involves getting multiple sets of aligner trays that work in the same way as a relay team. Each set is worn for approximately two weeks before being switched with another set further down the line. The patient's teeth should be in the target alignment by the time they have gone through all of their aligner trays.
Clear aligners have to be worn for about 22 hours daily to be effective. Children and adults who are not fully committed to their treatment might have difficulty keeping up with this aspect of the treatment.
Ready to tackle your teeth alignment issues?
Improve your smile with the right teeth straightening option for you. Contact our Dalton dental clinic today to set up an appointment.
Request an appointment here: https://drcalldental.com or call Dr. Call Dental Center at (706) 425-6240 for an appointment in our Dalton office.
Check out what others are saying about our dental services on Yelp: Teeth straightening in Dalton, GA.
---
Related Posts
August 8, 2022
Cavities are tiny holes that form on teeth due to decay. A dental filling is the standard way to address cavities. Silver amalgam fillings were the norm for decades, but composite …