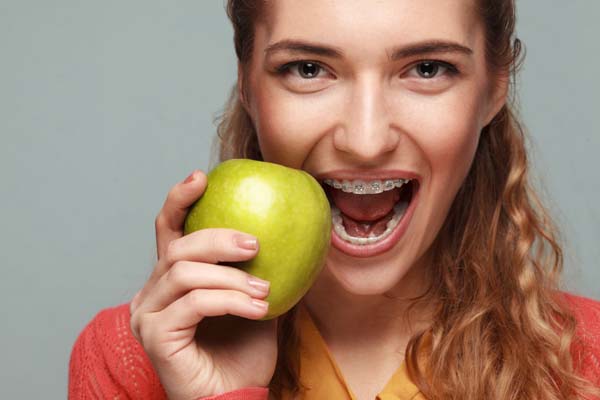 Gone are the days when only children were the ones getting braces. With all the wonderful dental advancements in recent years, getting braces as an adult has never been easier. Thankfully, braces now come in different types, so you do not have to deal with having metal all over your teeth for your next company meeting.
Different types of braces
Before deciding what kind of braces to get, you should talk with your orthodontist. They will be able to help you come up with the best possible option for you and your lifestyle. Braces are not a "one size fits all," nor should they be. Below is a list provided by WebMD of the different kinds of teeth-straightening braces options for you and your orthodontist to choose from.
Typical braces
This type of braces uses metal brackets and wires to gradually move your teeth and jaw into the correct position. The braces will use gentle pressure to move your teeth into place over a period of time, typically between 18 months and three years. Every four to six weeks, you will need to go into the dental office to get your wire tightened so it can continue to do its job effectively.
Ceramic and lingual braces
If having a smile full of metal does not appeal to you, there are other materials that are used to create the same result. Ceramic braces are a great option because their brackets can be made to match the color of your teeth, making their appearance less obvious. According to Healthline, lingual braces are another good option for someone who wants to hide their brackets. These brackets will be cemented to the back side of the teeth. Because they are custom-made, they will typically cost more than the other options available.
Clear aligners
If having wires and metal or near-invisible brackets still does not work for you, take the option to talk to your orthodontist about clear aligners. These are see-through plastic trays that are made to cover the teeth. You can take them out when eating, but that might not be suitable for everyone. These are also used mainly to shift your teeth around, not to close a big gap. If that is what you hope to accomplish, then going with one of the other two braces will probably be your best bet.
Veneers
These are a more expensive option. Veneers are thin layers of porcelain made to match the color of your teeth and are placed on top of existing teeth. This option is more suitable for quick, cosmetic fixes, like stained or chipped teeth.
Conclusion
Your smile is one of the first things people will notice about you. You do not have to live your life with crooked, misshaped, stained or chipped teeth. If you think braces are right for you, contact us today, so we can help you get your confidence back.
Request an appointment here: https://drcalldental.com or call Dr. Call Dental Center at (706) 425-6240 for an appointment in our Dalton office.
Check out what others are saying about our services on Yelp: Read our Yelp reviews.
---
Related Posts
August 8, 2022
Cavities are tiny holes that form on teeth due to decay. A dental filling is the standard way to address cavities. Silver amalgam fillings were the norm for decades, but composite …