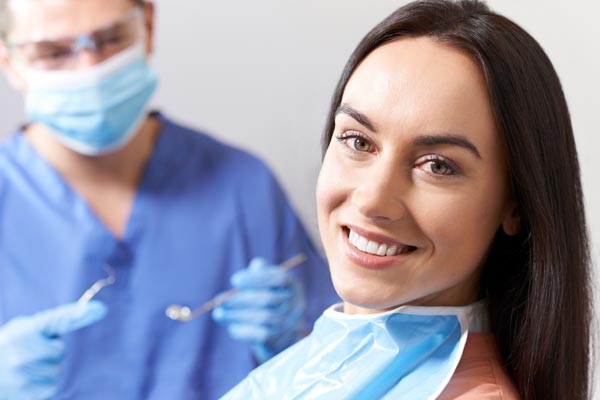 Although people of all ages, including children and teenagers, may need a dental restoration or tooth replacement, they may not be suitable candidates for some procedures such as a Dental Implants. Since dentists have to consider many factors before determining viable options, it is helpful to understand how they evaluate the individual patient.
Dental implants have many benefits, which is why parents may wonder if their children or teenagers can undergo the popular procedure. Every young person develops and grows at a different rate, which means individual assessments for implants are necessary. However, there is a general age range for girls and another for boys.
Minimum Age for a Dental Implant
One of the most important requirements for an implant patient is a healthy, fully developed jawbone. If the young person's bones are still developing, the dental professional will not perform an implant.
Age requirements
Accidents and sports injuries can happen, which often causes a need for tooth replacement or restoration. However, young children are not approved for implants. This protects them from the risks that come along with dental implantssurgery.
Implant placement early on can stunt the growth of surrounding teeth, and it can cause the jawbone to develop improperly. This could result in serious issues down the line. Additionally, dental implant placement requires surgery that involves open wounds, and dealing with these can be hard at a young age.
Teenagers, on the other hand, are able to receive a dental implant, but there are strict age requirements. In general, female teenagers must be at least 15 years of age in order to receive dental implants and male teenagers must be at least 17 years of age. These policies are based on developmental studies for both genders that show females develop earlier while male development can be delayed.
Special circumstances
Dental implant placement is a relatively serious procedure for a patient of any age to undergo. However, there are also crucial conditions that can arise even in younger patients. Therefore, it may be possible in some special circumstances for a child or young adult to undergo an implant prior to the required age.
Alternatives
Dentists may use a number of alternatives to dental implants for treating both children and teenagers. Whether young patients need tooth restoration or replacement, some of the possibilities include a partial denture or a dental bridge to eliminate the embarrassment of a missing tooth.
Depending on the situation, the child may also be eligible for a space maintainer or braces. These options only work if a baby tooth was knocked out. If an adult tooth is missing, then it is best to consider a partial denture or bridge until the jaw is fully developed, and the adolescent meets the minimum age requirement for a dental implant.
Get started today!
Does your child or teenager need a dental restoration? Even if they are not old enough for a dental implant, our office can still help. Trained staff provides the appropriate care to patients of all ages, children and teens included. Call or stop in today, and we will be happy to assist you.
Request an appointment here: https://drcalldental.com or call Dr. Call Dental Center at (706) 425-6240 for an appointment in our Dalton office.
Check out what others are saying about our dental services on Yelp: Dental Implants in Dalton, GA.
---
Related Posts
September 8, 2022
Dentists have been using dental implants for decades. Many of these dental professionals consider these restorations the gold standard in tooth replacements. Getting implants may be the most rewarding procedure you …