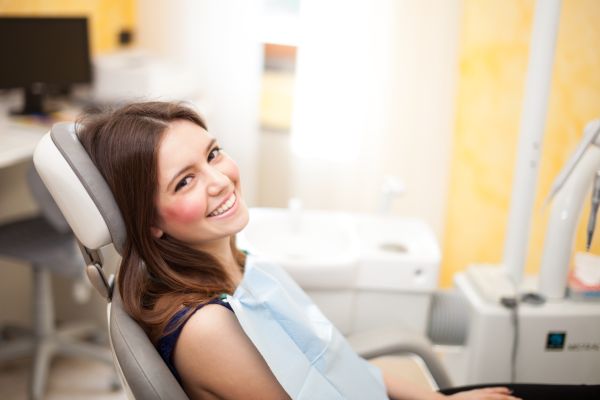 Choosing to brighten your teeth by using in-office professional teeth whitening services is a great idea! Now that you have evaluated all of your choices and decided that professional teeth whitening services by an experienced dentist are going to meet your particular teeth brightening needs, all you have to do now is make an appointment. No matter how good your teeth currently are, professional teeth whitening services are going to brighten them up so that you can feel confident every time you smile.
Brighter teeth
Why are so many people looking into their brighter teeth options nowadays? Because when someone has shiny, white teeth, they are much more likely not to feel self-conscious about the way they look when they smile. While there are many over the counter teeth whitening products that can be used to help people have a brighter smile, most of these products will only allow for two or three shades of improved whitening. For someone to ensure that they are receiving a whitening treatment that will do the job it is supposed to do, seeing an experienced dentist for professional teeth whitening services are often recommended.
In office whitening services
When someone chooses in office whitening services, they are most likely to be pleased with their brighter smile. There is no guessing when it comes to using professional teeth whitening services like there is when using over the counter teeth whitening product. An experienced dentist knows exactly what to do for each of their patient's individual whitening needs, which means that those who want brighter teeth do not have to guess on which product to use or how much of a product to use.
Choosing a dentist
As soon as someone wants a teeth brightening solution that will allow them to always smile with confidence, they will need to choose a dentist to perform the teeth whitening procedure. Choosing a dentist is important before having the procedure performed because there are different in-office whitening procedures available. This makes it necessary to find out which dentists offer which types of professional teeth whitening services.
Ready to have brighter teeth?
Ready to brighten your teeth? Now is the time for you to commit! You have explored all of your teeth whitening solutions and have decided that in office teeth whitening services are going to meet your particular needs and in the most efficient way. Your next step is giving us a call so we can go ahead and schedule you an appointment. If you happen to have any questions for us, please do not hesitate to call us at your soonest convenience. There indeed is no time like the present for you to have a beautiful, white, bright smile!
Call (706) 425-6240 today to reach Dr. Call Dental Center.
---
Related Posts
April 16, 2020
When it comes to transforming your smile, professional teeth whitening is often worth the investment Not only are white teeth more attractive than dull, yellow teeth, a dazzling, bright smile can help increase a person's …
---