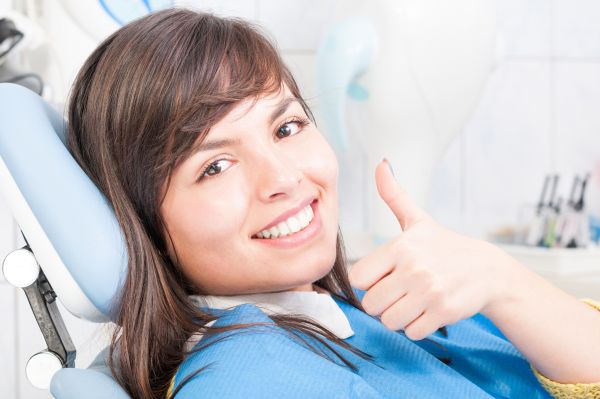 Dental bonding, also known as tooth bonding or composite resins, is a cosmetic dentistry treatment used to improve the appearance of a person's teeth and gum, fixing any issues with the person's smile. Dental bonding is usually recommended when someone has a chipped, crooked or cracked tooth. It can also be used to reduce gaps between teeth.
There are several reasons a person might want to use composite resins to repair a cracked or chipped tooth.
Benefits of dental bonding
1. It is time effective
One of the reasons dentists often recommend dental bonding is that it is time effective. The procedure is usually completed in-office, and there is no need to involve a laboratory. Patients who are unable to wait for weeks to deal with their teeth problems can benefit from dental bonding, since the procedure is usually completed during one visit.
2. It is cost effective
Dental bonding is one of the most cost-effective ways to fix problems that prevent a person from having a perfect smile. Patients who have a problem with financing a more costly dental procedure can opt for dental bonding.
3. It is very safe
Dental bonding is a recommended option for fixing the appearance of a person's teeth and gums because it is very safe. The procedure is carried out with the aid of a composite resin, which is entirely bio-compatible. Dental bonding does not release harmful chemicals into the mouth. The material bonds with the teeth, sealing it off from all irritants.
4. Looks natural
The most significant advantage of dental bonding as a solution for teeth appearance problems is that it is virtually impossible to tell that work has been done on the tooth. The dentist will use a resin that matches the color of the patient's natural teeth. With dental bonding, the patient's restored teeth look entirely natural.
5. It is an easy and pain-free dental procedure
Dental bonding is the recommended dental procedure to fix teeth and gum problems because it is an easy and painless procedure. Dental bonding is not invasive or complicated. A patient who undergoes dental bonding procedure should not feel any discomfort during the process.
6. It does not cause further damage to a tooth
One of the remarkable benefits of dental bonding is that it does not cause further damage to a patient's teeth. A patient who undergoes the procedure is better off in the long term compared to a patient who gets a dental crown, which requires a portion of enamel to be removed. Dental bonding does not hurt the enamel in any way.
7. It aids teeth whitening
Besides being used to repair cracked or chipped teeth, dental bonding can also be used to improve the appearance of stained teeth. It is a great option when the discoloration is not responsive to whitening treatments.
Have more dental bonding questions? Contact us today!
Dealing with a cracked, chipped, crooked or discolored tooth? Schedule a consultation with one of our dentists today.
Looking for dental bonding near the 30721 area? Call Dr. Call Dental Center at (706) 425-6240.
---
Related Posts
November 8, 2022
Dental bonding is a great way to repair cosmetic damage in your teeth. Imperfections in your teeth can leave you feeling self-conscious and unconfident which can have an impact on your …
---