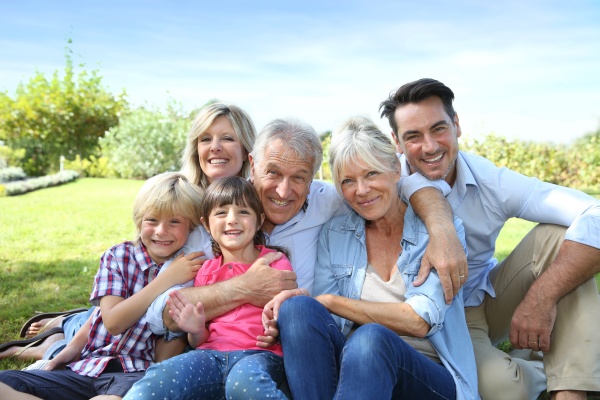 If you feel that dental sealants are not necessary, you may want to reconsider. This treatment is a great way to protect the teeth of both children and adults. As part of a good oral hygiene regimen, you should talk to your dentist about this. Ultimately, you will end up with healthy teeth that look amazing.
What are dental sealants?
Sealants are a material that a dentist applies to a patient's teeth. The purpose is to create a protective shield. As a result, there is less risk of someone developing decay. The process only takes a few minutes and it is completely painless. Regardless of age, this is something that everyone should consider.
When should children have their teeth sealed?
Most dental professionals recommend dental sealants for children around the age of five or six. Then, when the molars emerge, they suggest a second treatment. The reason for starting so young is that the thin coating helps prevent cavities. A lot of dentist even seal baby teeth. In other words, as soon as a child can tolerate a quick procedure, dental professionals recommend it.
Sealing the teeth along with eating the right foods, brushing and flossing eliminates unnecessary trips to the dental clinic. Most parents carefully monitor what their kids eat and drink. However, there is no way to avoid sugary and acidic things altogether. As a protective barrier, plaque and bacteria cannot penetrate. That means the likelihood of developing a cavity diminishes significantly.
What about adults?
For adults, it is never too late to have teeth sealed. At any age, a dentist can apply dental sealants. As with children, the coating serves to protect the teeth. However, there is another purpose. If someone has the beginning of a cavity, a dental professional can seal the hole. With that done, the decay will not spread to other teeth. If necessary, a dentist can fill the cavity first, followed by adding the sealant.
Does this treatment work?
Absolutely, and in fact, it works far better than what most people think. With dental sealants, the chance of developing a cavity decreases by about 50 percent. Of course, regular brushing and flossing is still essential. People also need to have regular checkups. During those times, the dentist will check the condition of the sealant and look for any other signs of trouble.
Long-term benefits
When it comes to dental sealants, there are long-term benefits for both children and adults. As stated, this is a great way to reduce the number of cavities a person gets. It also prevents people from needing more extensive work done. For example, by preventing decay, a lot of patients avoid needing root canals and crowns.
The issue for adults is that with age, tooth decay becomes more of a challenge. Things like medication and even the biochemistry of saliva create risks. As a harmless and highly effective solution, it makes sense to have this treatment done. Overall, there are no drawbacks to dental sealants.
Do your teeth a favor
Like most people, you do not enjoy having cavities filled. A great way to avoid that is with dental sealants. As a thin coating, you cannot even see it. Take good care of your teeth to help them last a long time.
Request an appointment here: https://drcalldental.com or call Dr. Call Dental Center at (706) 425-6240 for an appointment in our Dalton office.
Check out what others are saying about our services on Yelp: Read our Yelp reviews.
---
Related Posts
April 15, 2023
After tooth decay or oral health concerns develop, prompt and effective treatment from the dentist is often required. A dental crown is one of the main treatment options dentists recommend to …