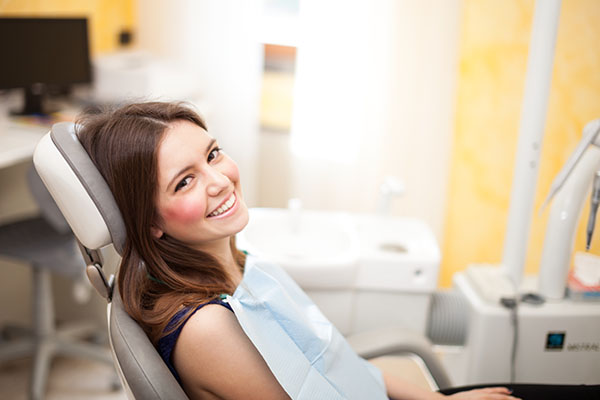 One of the things full mouth reconstructions aim to accomplish is to replace all of the patient's missing teeth. Living with one or more lost teeth creates oral health problems, as well as aesthetic issues. Missing teeth cause the deterioration of bone tissues in the jaw and it leads to the remaining natural teeth moving out of alignment as they attempt to close the space created by lost teeth. An alignment shift puts the entire mouth at risk, while also putting a dent in the patient's smile.
How tooth replacement during a full mouth reconstruction improves oral health
Adult teeth are designed to last forever, which is why they must be replaced as soon as possible. A quick replacement during a full mouth reconstruction provides the following benefits:
Missing teeth solutions can preserve bone tissues in the jaw through dental implants
Prevention of the misalignment of teeth, which increases the risk of tooth decay and gum disease
Reduces the person's risk of having health conditions like diabetes
Missing teeth can be the result of a variety of things like tooth decay that has been left untreated, periodontal disease or damage to a tooth due to trauma. Having a tooth knocked out can be a stressful experience, but dentists can reattach a dislodged tooth if the person gets treatment within a few hours of the injury occurring.
Having missing teeth increases the risk of a person developing oral infections and these can have serious consequences if the infection spreads to other parts of the body like the brain or heart. Missing teeth also lead to problems like chronic headaches, difficulty speaking and bite issues.
How oral health is linked to overall health
A person's oral health and overall health are closely related. Missing teeth are one of the key risk factors that can lead to serious dental health issues. The most common issues that people develop due to missing teeth include:
Heart disease: When tooth decay or gum disease is left untreated, it can lead to serious health issues like clogged arteries, cardiovascular disease or strokes
Endocarditis: Germs and bacteria that live in the mouth can make their way into the bloodstream. From there, they can lead to dental issues like endocarditis which occurs when the inner lining of the heart is infected
Premature birth: Pregnant women who have gum disease are more likely to give birth to premature babies. That might be due to gum disease increasing the concentration of chemicals that induce labor in the body
Treatment options for tooth replacement
Dentists and their patients have a few options to explore when it comes to replacing missing teeth during a full mouth reconstruction. Treatments that are often used, include the following:
Dental implants: These oral prosthetics go in the patient's jaw and they serve as a base for restorations like crowns, dentures and bridges
Dentures: These are an affordable way to replace missing teeth. There are partial and full denture sets for those with only a few missing teeth and those who have lost most of their teeth respectively
Bridges: These restorations are used to cover up gaps created by missing teeth
Get started today!
A full mouth reconstruction can be used to replace missing teeth, which can improve oral health. Reach out today to learn more or to get started!
Request an appointment here: https://drcalldental.com or call Dr. Call Dental Center at (706) 425-6240 for an appointment in our Dalton office.
Check out what others are saying about our services on Yelp: Read our Yelp reviews.
---
Related Posts
June 24, 2022
Cosmetic dentistry can transform an embarrassing smile into something that is beautiful, straight, and strong. Patients who want an improved appearance have a number of options for addressing teeth that are crooked, …