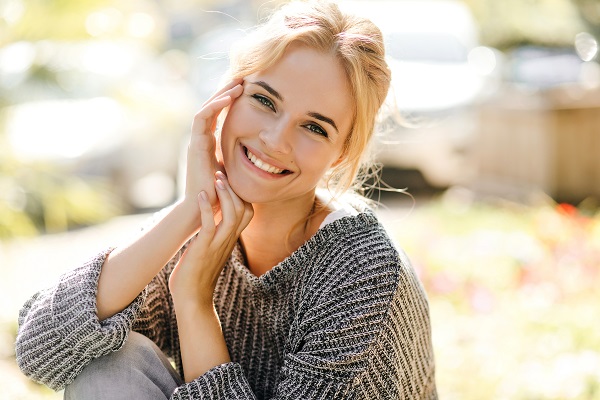 A dental inlay is not a new procedure, but you may not have considered it before. This treatment can be effective in reviving your smile and restoring your oral health. Tooth damage is a common problem that dentists treat. If you have broken, chipped, or cracked a tooth, an inlay could be the right way to take care of it. As you understand the benefits of this process, you can feel good moving forward with it.
Typical causes of tooth damage
Teeth are strong and durable, but they can still suffer damage under certain conditions. A person with poor oral hygiene may be at risk of hurting a tooth. When a person fails to brush and floss regularly, teeth can weaken and become brittle. The tooth can deteriorate and be prone to these problems.
Even people who have good dental habits are not immune to damaging teeth. Biting into something hard or eating hard foods can damage teeth. A hard blow to the face or a fall can also break or chip a tooth. Sports injuries or accidents are common culprits.
A dental inlay fills in the missing parts
Damage to a tooth can hamper the person's smile. This can occur when part of the tooth is missing. When this happens to the middle part of a tooth, inlays can help. The dentist can place this device in the crack of the tooth, making it whole again. This prevents decay from entering. It also restores the tooth's appearance.
Inlays repair the shape of the tooth
Some types of tooth damage are difficult to notice. Other damage is apparent and affects the smile. For more severe cracks, chips, and fractures, the tooth will not look anything like the surrounding natural teeth. A dental inlay can fix this by restoring the form of the tooth. The dentist will fabricate the inlay to be the right size and shape to fill in the gaps.
Inlays keep the tooth's color natural-looking
Repairing a damaged tooth can bring a lot of peace of mind to the patient. Damage can be embarrassing and may even make the person want to avoid others. With a dental inlay, the cosmetic concerns no longer have to be a problem. The inlay will restore the tooth's shape, but there are other benefits too.
Like other restorative treatments, inlays will blend in nicely with the rest of the teeth. These devices are usually made of ceramic or porcelain. Some dentists will use a composite resin. The dentist will check to make sure the inlay is the same color shade as the affected tooth and all surrounding teeth. With this, the dentist can prevent the inlay from getting in the way of having a nice smile.
A good way to achieve a new smile
Damaging a tooth can be distressing, but this does not have to leave you with an unsightly smile. Thanks to a dental inlay, you can have the smile that you have always wanted. You can be happy about the way you look too. Call your dentist today so that you can find out more about how inlays can help.
Are you considering a dental inlay in the Dalton area? Get more information at https://drcalldental.com.
Check out what others are saying about our dental services on Yelp: Dental Inlay in Dalton, GA.
---
Related Posts
February 8, 2021
When a tooth is chipped, cracked or discolored, a Dental Restorations procedure like dental bonding can help to restore the tooth. Dental bonding involves applying a tooth-colored composite resin to the teeth …