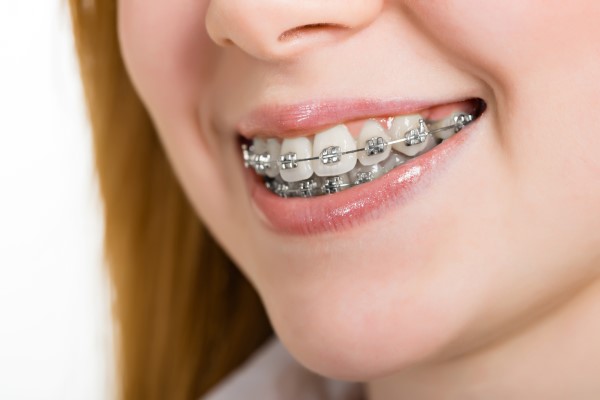 Braces are among the most popular forms of orthodontic treatment offered by dental professionals. They are ideal for improving the alignment of teeth that are overcrowded or crooked, and they can be successful at treating more severe misalignments. Braces should be tightened regularly throughout treatment to ensure optimal results in a timely manner.
Tightening braces for improved jaw and teeth alignment
The braces process is different for everyone due to the type and severity of misalignment that is being addressed. However, the general process is the same for most patients and includes regularly tightening the wires that are placed through the brackets, typically every four to six weeks.
The braces process explained
The braces process begins with a consultation visit. This enables the dental professional to examine the teeth and jaw alignment through an oral examination and dental X-rays and determine if braces treatment is an appropriate solution. The dental professional can also put together a treatment plan for the patient on the first visit. The braces can then be applied on a follow-up visit, although some dental treatment may be required beforehand to address cavities and other oral health concerns. The braces are regularly tightened over time until the ideal alignment is achieved.
Regular visits to tighten braces
Most dental professionals who offer braces treatment recommend that patients come in once every four to six weeks to have their braces tightened. This helps ensure that the teeth shift into the proper position and avoids setbacks in the braces process. Each visit is also an opportunity for the dental professional to check on the patient's progress and ensure that the teeth and gums are healthy. The tightening process is non-invasive, although there may be discomfort each time they are tightened, which should go away within a few days.
The risks of skipping visits to tighten your braces
Dental professionals strongly encourage their orthodontic patients to not skip visits to tighten their braces. Doing so could delay the treatment process and possibly compromise the final results of treatment. Teeth are vulnerable to moving in ways that are not ideal if orthodontic adjustments are regularly skipped. While skipping a visit or two over the entire course of treatment may not be a major cause for concern, regularly skipping visits can become more problematic.
What to expect after tightening braces
Tightening the braces does not take the dental professional much time to do and is non-invasive. However, some discomfort is normal; this means that the treatment is working and that the teeth are beginning to move into their proper positions. Patients can manage the discomfort with an over-the-counter pain reliever and eating a soft diet until the initial discomfort wears off, which is usually within a few days after the orthodontic adjustment.
Are you considering braces treatment?
Call our team today if you are interested in braces treatment for you or your child. We can answer your questions or concerns and schedule a convenient time for you to come in for a consultation.
Request an appointment here: https://drcalldental.com or call Dr. Call Dental Center at (706) 425-6240 for an appointment in our Dalton office.
Check out what others are saying about our dental services on Yelp: Clear Braces in Dalton, GA.
---
Related Posts
April 12, 2022
How does a patient decide between clear braces and other types of devices that straighten teeth? There are many options for a reason: Everyone has different preferences and needs, and not all …