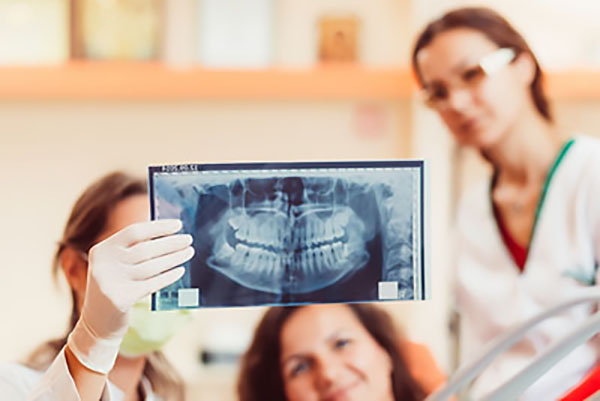 A general dentist is typically the main dental professional who will require dental x-rays in patients. X-rays are important for a variety of reasons, ranging from checking the general health of the teeth to looking at a child's overall bite. While there are a few specific factors that warrant a need for dental x-rays, there is a general guideline that dentists refer to when requiring them for routine care. This guideline dictates how often x-rays are needed during a check-up appointment with a general dentist.
How often are dental x-rays needed?
Below is an overview of how often x-rays are needed at a check-up with a general dentist. This information can be helpful for those who are not sure what to expect.
General guidelines
For the most part, a general dentist will recommend x-rays once a year. Most patients, whether children or adults, will undergo two routine check-up appointments a year. Typically, they are spread out so that they fall every six months. During one of these check-ups, x-rays are usually required to check the overall health of the teeth, jaw and bone beneath.
A general dentist requires x-rays once a year to ensure that there is no bone loss, jaw malposition or a shift in the teeth. Oftentimes, it can be hard to see these abnormalities through a routine examination. X-rays show the general dentist the interior of the bone and beneath the teeth, which is not visible to the eye normally. Without annual x-rays, the general dentist may not be able to catch some of the abnormalities, which could result in irreversible damage.
Other factors
While a general dentist requires x-rays about once a year, there are a few other factors that may warrant a need for an x-ray. Certain situations or oral health conditions can cause concern, which may result in a need for an x-ray. Outlined below are a few scenarios in which a general dentist may want or need to take x-rays.
Orthodontic treatment typically requires x-rays to see the positioning of the teeth and jaw.
Severe stages of gum disease can cause bone loss. An x-ray can show how bad the bone loss actually is.
A dislodged tooth may have taken the entire socket and root system with it, which could result in the need for an x-ray.
Wisdom tooth eruption requires an x-ray to see how deep the teeth are.
Oral cancer screenings may require x-rays so that the general dentist can see beneath the teeth.
A severe cavity may result in the need for an x-ray to determine if the bone has been affected.
Learn more today!
X-rays are an important part of maintaining good oral health. The average person should only need one x-ray a year, but it is best to consult with a general dentist to see if there are any special circumstances that may dictate otherwise. Reach out today to get started or to learn more.
Request an appointment here: https://drcalldental.com or call Dr. Call Dental Center at (706) 425-6240 for an appointment in our Dalton office.
Check out what others are saying about our services on Yelp: Read our Yelp reviews.
---
Related Posts
December 11, 2023
There is a brief window of opportunity in which an emergency dentist may be able to save a tooth that gets knocked out. The chances are better within 30 minutes after …