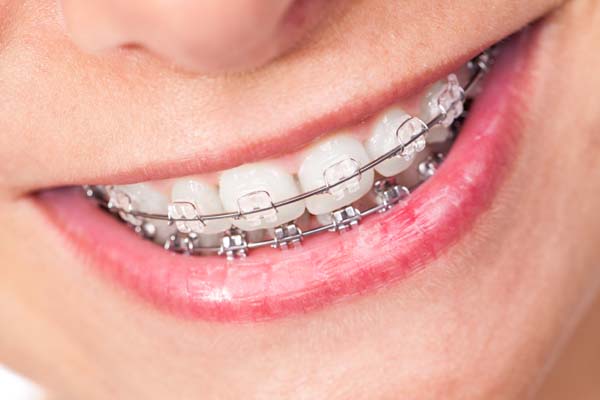 Teeth straightening can improve the appearance and function of your teeth. Treatment usually requires wearing a fixed or removable dental appliance to correct issues such as crooked or crowded teeth. This area of dentistry is known as orthodontics, and patients of any age can benefit from the treatment.
Orthodontic treatment makes the teeth straighter, making it easier to clean the teeth and prevent oral issues that may cause tooth loss. It can also make eating more comfortable and reduce the risk of having jaw-related issues significantly. With plenty of orthodontic devices available, it is easy to find a treatment that suits your condition.
Teeth straightening
Teeth straightening is designed to correct misalignments or malocclusion. Malocclusion means that the teeth are unevenly spaced or improperly arranged. Cases of malocclusion include:
Overcrowded teeth or excess space between the teeth
Overbite, when the upper teeth extend far forward over the lower teeth when the mouth is closed
Underbite, when the lower teeth extend beyond the upper row teeth
Improper bite, when the upper and lower teeth fail to meet properly when the jaw closes
Orthodontic treatment can enhance the position of the teeth, thus improving their outlook and performance. Since teeth crowding makes oral hygiene harder, orthodontic treatment may help lower the chances of tooth decay and gum disease.
Orthodontic treatment
Orthodontic devices available for teeth straightening include braces and aligners. A brace works by gradually moving the teeth to their proper position using gentle force provided by the wires and brackets. Braces have to be worn from six months to over two years depending on the severity of the malocclusion. You will have to visit the dentist every four to 10 weeks to check up on the device and for necessary adjustments.
Anyone can enjoy the benefits of teeth straightening using orthodontics. Most people undergo orthodontic treatment in their early years, after the baby teeth have completely emerged. However, more adults are seeking treatment to adjust their smile, especially now that there are discreet and removable orthodontic devices available.
If your teeth are in misalignment, you should book an appointment with the orthodontist for an evaluation. This will ensure that you get the most suitable treatment for your condition.
Preparing for teeth straightening
Before commencing the teeth straightening treatment, the dentist will perform a comprehensive assessment. This may require examining the teeth and taking X-ray scans to recommend the proper treatment. For instance, tooth extraction may be necessary to create space in the mouth.
The examination also entails checking if your oral health is good enough for orthodontics. Teeth straightening is not often recommended if you have inflamed or decayed teeth. Excellent oral hygiene is also crucial for treatment because it reduces the risk of oral health complications during treatment.
Final note
You may notice a bit of pain and soreness after getting braces, and it may take a while to get used to having orthodontic devices in your mouth. The dentist may recommend over-the-counter painkillers to deal with the pain. It is essential that you stay committed to teeth straightening procedure to get the best results.
Request an appointment here: https://drcalldental.com or call Dr. Call Dental Center at (706) 425-6240 for an appointment in our Dalton office.
Check out what others are saying about our services on Yelp: Read our Yelp reviews.
---
Related Posts
August 8, 2022
Cavities are tiny holes that form on teeth due to decay. A dental filling is the standard way to address cavities. Silver amalgam fillings were the norm for decades, but composite …