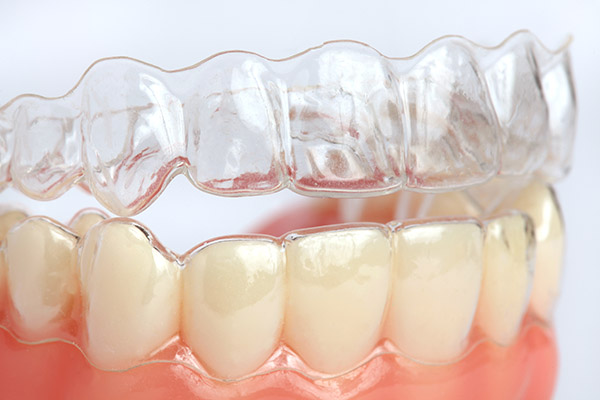 Teeth straightening is all about creating the beautiful smile you have always wanted. It serves several functions. These include improving the functionality of your bite as well as making your face more aesthetically pleasing. You might be planning a trip to the orthodontist, looking for the smile makeover you have been dreaming about.
Find out how teeth straightening can help with career goals
The benefits of teeth straightening are wide-ranging, from cosmetic improvements to health benefits. A person should not judge a book by its cover, yet people do it every day. If someone is thinking about braces to help achieve specific career goals, there are several ways orthodontics can be of assistance.
Improves appearance
The number one way that a person can build more self-esteem to further a career is by improving the way they look. Straight teeth are usually more attractive than crowded and crooked teeth. After a person finishes an orthodontic treatment, it is possible to get a morale boost. It may allow the person to become less self-conscious.
Smiling and laughing no longer have to be a reason to cover the teeth and mouth. This can help make a person feel more comfortable during a job interview or when trying for a promotion. This is especially true if the career involves public speaking.
Helps with speech problems
Not a lot of people know that teeth straightening treatments can improve speech patterns. Although not all speech impediments are treatable with orthodontic care, some are. Underbites, overbites, overcrowding and gapped teeth can cause whistling and lisps. A person can go to work or to an interview knowing that orthodontic care may have fixed these speech defects by properly aligning the teeth.
Helps keep teeth healthy
Straight teeth tend to be healthier than misaligned ones. Crooked teeth are harder to keep clean. This means the teeth are more susceptible to cavities, stains and a worn-down appearance.
Gums are healthier when teeth are straight, too, because flossing is much easier. Healthy gums and teeth can help a person feel better. Improved oral health can promote good health in general. Better health means that achieving goals can be a simpler process.
Helps prevent tooth injuries
Teeth that are not aligned are more likely to fracture or crack during high-impact activities. A tooth injury is painful and can be expensive to repair. It can cause discolored teeth or gaps in a person's smile. These problems can demoralize a person and cause a decrease in performance at work or during other activities.
Promotes a professional appearance
Orthodontic treatments for teeth straightening can help in the workplace. Well-aligned teeth give off a more natural and symmetrical appearance. This may help when a person is trying out a career that requires a professional look. Examples include news reporters, actors and motivational speakers.
A smile to be proud of
Who knew that having straight teeth could have such an impact on your self-esteem? You might be trying to look professional for the public or may be trying to improve your oral health so that you can work better. Whatever your reason for wanting to straighten your smile, orthodontists can help.
Are you considering teeth straightening in the Dalton area? Get more information at https://drcalldental.com.
Check out what others are saying about our services on Yelp: Read our Yelp reviews.
---
Related Posts
August 8, 2022
Cavities are tiny holes that form on teeth due to decay. A dental filling is the standard way to address cavities. Silver amalgam fillings were the norm for decades, but composite …