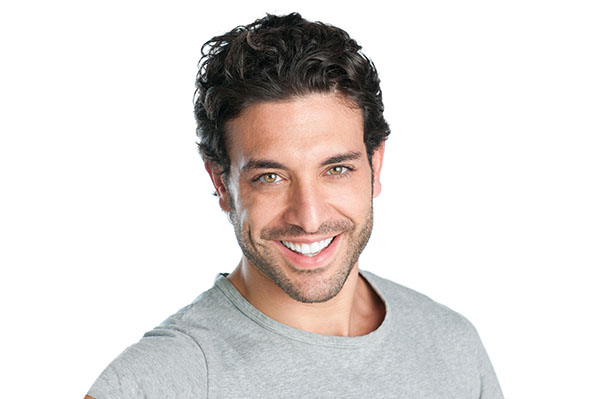 If you ever find yourself wondering how you can get straighter teeth, there are now a variety of options that can be used to restore your smile. Most people smile at least 20 times a day, and being unhappy with the way your teeth look can lead to lower self-esteem.
That is because a person's teeth are one of the first things people notice during interactions. Assumptions are also made about people based on the condition of their teeth. Healthy-looking teeth are viewed as attractive and a sign of youth, while misaligned and otherwise unhealthy teeth are viewed as signs of poor oral hygiene and aging.
Fortunately, anyone can now have a set of healthy-looking teeth, thanks to the many dental prosthetics that can be used to address the issues compromising the person's smile.
Best options for straighter teeth
Those who are unhappy with the alignment of their teeth have a few options to choose from. Let us take a look at two popular types of devices that can be used to address the appearance of a person's teeth.
1. Traditional metal braces
Traditional metal braces are the most affordable way to achieve straighter teeth. These devices consist of metal brackets that are attached to each tooth and a metal wire that is used to put pressure on the brackets. The constant pressure applied by the bracket on the person's teeth gradually pushes the teeth into the proper alignment.
Pros
Metal braces are the most effective way to straighten teeth
Most teeth alignment issues can be addressed with these prosthetics
Metal braces are the most economical option
Most teeth can be straightened with metal braces
Cons
These devices are highly visible in the wearer's mouth
Metal braces can be uncomfortable
Cleaning metal braces can be tiresome
Certain foods need to be avoided when wearing these devices
2. Clear braces
Clear braces are an increasingly popular alternative to metal ones. These devices use the same concept as traditional braces to push the wearer's teeth into the proper alignment: applying constant pressure.
The way clear braces work is that the patient is given a series of aligners, each worn for a period of about two weeks. After that, the aligner is replaced with a different one that pushes the person's teeth a little bit closer to the proper alignment.
Pros
Clear braces are virtually invisible in the wearer's mouth
These devices can be easily removed for meal times and cleaning sessions
Clear braces are significantly more comfortable than metal braces
Patients do not have to feel self-conscious when straightening teeth
The wearer is free to enjoy all their favorite foods
Cons
Clear braces are generally more expensive than traditional ones
Not all alignment issues can be corrected with clear braces
Most dentists do not recommend clear braces for young kids
Clear braces are not as effective as metal braces
Thinking about improving the alignment of your teeth? Schedule a consultation with one of our orthodontists today!
Request an appointment in our Dalton dentist office here: https://drcalldental.com.
---
Related Posts
May 6, 2022
For many people, a smile makeover can positively impact their lives. Addressing unsightly or damaged teeth can be very beneficial for numerous patients. Some of the most common causes of tooth damage …
---