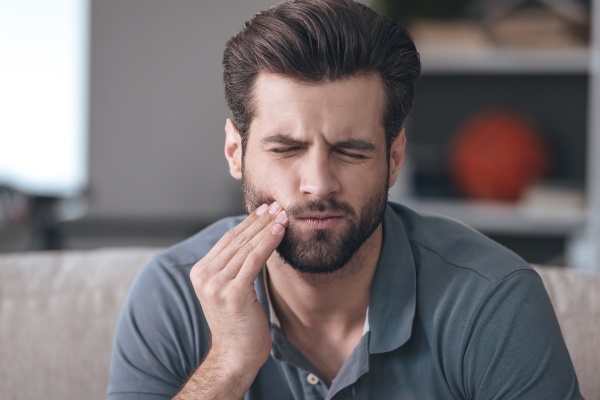 A dental emergency sends hundreds of people in search of immediate care every day, but that does not mean they are inevitable events. In fact, dental emergencies can often be avoided entirely by following a few simple rules to keep patients out of the dentist's office between regular cleanings!
Everyday prevention
People can take care of their oral health every day with a little effort.
Practice regular oral hygiene
A dental emergency like an abscess or a chronic toothache can be the result of neglected oral hygiene. Teeth that do not receive twice-daily brushing, daily flossing or regular checkups can develop cavities that only get worse without treatment. In some situations, damaged teeth may need intensive or invasive care to address issues like infection, which can often require serious interventions like removal or root canals. Other good practices include using fluoride mouthwash, regularly replacing toothbrushes and using a dentist-recommended toothpaste.
Limit high-sugar food
Sugar is usually a prime suspect in many dental issues. This sweet chemical can remain on the teeth even after brushing, acting as a food source for the same bacteria that produce enamel-eroding acids that damage teeth. The Boston Dental Group recommends a diet low in sugars to protect sensitive teeth from damage, reducing the likelihood that an issue requiring emergency care may arise.
Special prevention
There are certain precautions that not all dental emergency patients have considered.
Use a mouthguard
Many dental emergencies are not the result of neglected hygiene or sugary food but because of direct trauma to the mouth and teeth. Urgent care clinics and dentist's offices around the country see people of all ages who were struck in the mouth while playing sports or engaging in some other intensive activity or exercise.
Wearing a mouthguard while playing contact sports can spare teeth the brunt of the damage caused by an errant ball, elbow or face-down collision, which is why the American Dental Association recommends wearing one whenever appropriate. A mouthguard may make the difference between sitting out for a single game or going to the hospital.
Use scissors, not teeth
While this may seem silly, the American Dental Association is quick to point out that many people seek emergency dental care because their teeth were damaged while trying to open packaging. Using teeth to tear open plastic can cause damage if the packaging slips out from under the teeth, and nothing is separating the teeth from the force of a bite and clenched jaw.
The end result can be chipped or otherwise damaged teeth that require attention from an emergency medical professional. Using scissors or a knife to open packaging is always a much better idea; after all, whatever is inside the packaging probably is not worth a trip to the doctor.
Are you in need of emergency dental care?
No matter what the issue, immediate oral health care can be crucial. For issues like broken or knocked-out teeth, whatever the cause, patients should seek emergency treatment as soon as needed.
Request an appointment here: https://drcalldental.com or call Dr. Call Dental Center at (706) 425-6240 for an appointment in our Dalton office.
Check out what others are saying about our services on Yelp: Read our Yelp reviews.
---
Related Posts
December 11, 2023
There is a brief window of opportunity in which an emergency dentist may be able to save a tooth that gets knocked out. The chances are better within 30 minutes after …