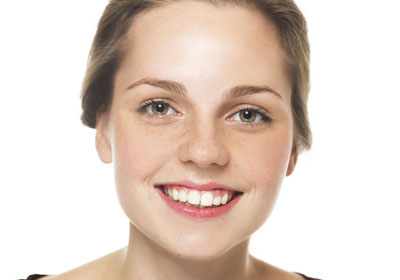 We offer dental veneers in Dalton as a way to give you, our patient, a beautiful smile. If there are things you do not like about your teeth, we can help you to change them. It is common for patients to visit us with challenges like gaps between their two front teeth, teeth that are too small or uneven in size, crooked teeth, stains and more. All of these are challenges that we can easily correct in our dental office using veneers.
If you are unfamiliar with veneers, here is what you need to know
Dental veneers are a thin shell that consists of porcelain or ceramic. They sit on top of the natural teeth, so no oral surgery is necessary. However, since they essentially replace the enamel, they can transform the appearance of the teeth. This is why veneers are a common choice for celebrities looking to improve their appearance for those red-carpet worthy moments. Patients can have the same stunning smile with help from our office.
Before a patient can get dental veneers, we need the patient to come in for a dental exam. We will make sure that the patient's teeth and gums are healthy, free from cavities and infections. This examination is important for ensuring that we are not simply covering up oral health problems. Once we are certain that the patient's teeth are in good health, we can proceed by making an impression of the mouth and taking measurements. We will then send this information to the dental lab to create the new veneers. In the meantime, we will prepare the patient's teeth.
Since veneers sit on top of the natural teeth, we need to remove a portion of the enamel so the teeth do not appear too large. We will do this after giving the patient anesthesia so that he or she can remain comfortable during the process. To ensure that the teeth will not be too sensitive, we will place a set of temporary veneers by securing them in place with a water-based glue.
During this time, the patient will need to be careful with what he or she eats and avoid anything hard or crunchy that can cause the veneers to pop out of place. Once the permanent veneers are ready, the patient will come back in for us to remove the temporary set. We will then lightly secure the veneers to the teeth to see how they look.
If any minor adjustments are necessary, we will complete them at this time. Next, we will place dental cement on the teeth and secure the veneers to it. Using a special dental light, we will harden the cement to complete the bonding procedure.
Call us for more information
We typically place dental veneers in two visits. Your smile will look stunning once done, and we will ensure that the entire experience is incredibly pleasant by offering you any additional spa services to help you relax. For example, you can enjoy some aromatherapy or our massaging dental chair.
---
Related Posts
December 12, 2022
There are many advantages to using dental veneers to improve your smile. For those with gaps between the upper front teeth, severe discoloration, or chips and cracks, veneers are a restorative …
---