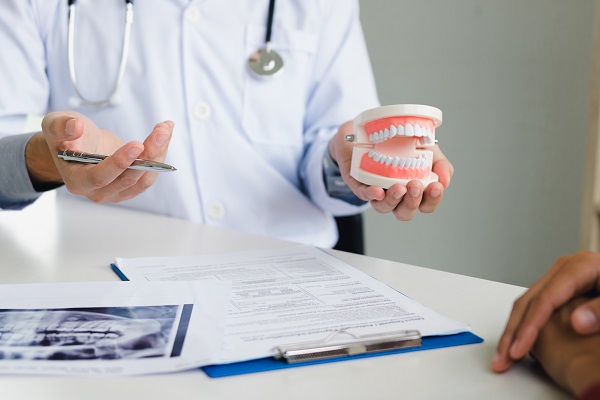 Teeth XPress is a revolutionary and exciting way for patients to get the good looking, completely functioning teeth they have been wanting for months or even years. The Teeth XPress method is a new way for dentists to help their patients fill in where loose or missing teeth are located.
In this article, we are going to explore what makes Teeth XPress different from other tooth replacement options and how it can benefit you!
What makes Teeth XPress different?
One of the leading questions that we hear in our office is regarding what makes Teeth XPress different from the other forms of dental implants and procedures. Although Teeth XPress is a new form of dental implants, the way they are installed is different from other methods. The main difference is the time factor.
Teeth XPress, unlike conventional dental implants, can be inserted and positioned in the patient's mouth in one day. This is very different from other dental implant options that typically take two to three visits to the dentist to have all aspects of the procedure completed. Imagine going to the dentist with one or more missing teeth and leaving with a bright, beautiful smile that you are proud to show off? Well, with Teeth XPress, that is now possible.
What kind of issues can Teeth XPress help fix?
Just like other dental implant methods, Teeth XPress can help in replacing one or more missing teeth in a person's mouth.
However, there are a few other issues that this method of dental implants can help with.
Replacing old bridgework
Sadly, like all dental procedures, nothing is a permanent replacement that does not require a replacement or dentist to repair any issues after five to ten years. Bridgework is one of those procedures that people are finding out can be removed and replaced with a more sturdy and durable option. With Teeth XPress, it is also a time-efficient option.
WIth Teeth XPress, bridgework can be replaced and dental implants can take the place and ensure a much more durable and long-lasting option for patients.
Conventional dentures are loose fitting
One of the most common issues that denture wearers run into is that, over time, the dentures can become loose-fitting and rub or cause discomfort to the wearer. However, Teeth XPress can be one of the best replacement options for people with conventional dentures. It offers a much better feel from your first appointment.
Even for patients that may not be experiencing their dentures becoming loose, this option requires much less work and daily care than conventional dentures. With dental implants, the patient will feel like they have their natural teeth back. From brushing them like natural teeth to their look and feel, switching from dentures to dental implants is becoming the leading liberating option for getting away from conventional dentures.
Final note
With Teeth XPress, a life-changing event is only one dental visit away. The procedure will only last about three to four hours!
If you have any additional questions about the procedure and what to expect, then give our office a call and we are always glad to help guide you in making the best decisions possible.
Request an appointment here: https://drcalldental.com or call Dr. Call Dental Center at (706) 425-6240 for an appointment in our Dalton office.
Check out what others are saying about our services on Yelp: Read our Yelp reviews.
---
Related Posts
July 1, 2020
A dental filling plays a critical role in protecting the teeth and preventing further damage. But it also helps to understand how a dental filling prevents tooth decay. When teeth are damaged by decay, dental …