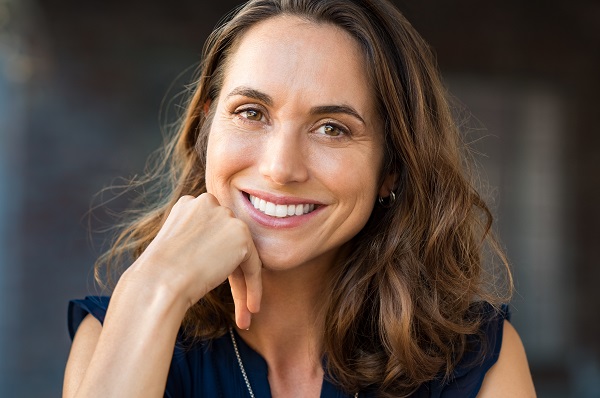 Dental sealants are transparent coatings on teeth. Dentists usually apply them on chewing surfaces. Lingual surfaces of the front teeth can also have these coatings. Dental sealants keep bacteria and food particles away from dental surfaces. Getting this coating is painless and safe. If you want to know the materials used for making dental sealants, here are the details.
Polyacid-modified resin
A polyacid-modified resin sealant is a blend of resin and glass ionomer sealants. These dental sealants have another name — compomers. They do not have water (hydrophobic). Like a glass ionomer sealant, this coating delivers fluoride in lower amounts. Dentists use polyacid-modified resin sealants on children.
Composite resin
This type of dental sealant is a mixture of ceramic and a plastic compound. Patients usually prefer the tooth-colored variety. Dentists use a curing light to harden this sealant. Composite resin sealants can protect teeth against cavities. The retention rate in these sealants is high. A patient can have it for up to a decade.
Composite resin dental sealants are hydrophobic or water-repelling. Moisture cannot stay on these sealants even for a moment. This keeps away any bacterial contamination via stagnant moisture. Dentists recommend these coatings for primary and permanent teeth.
These sealants are ideal for hypo-mineralized permanent molars. Such premolars have defects in the enamel. With composite resin, the fissure sealant in these molars stays on longer. The adhesion is much better than what results after acid etching. Composite resin dental sealants are also more durable. These coatings are also resistant to desiccation.
Glass ionomer (GI)
The distinct characteristic of these sealants is the long-term release of fluoride. This strengthens the enamel for years. GI sealants also lower the tooth's risk of tooth decay by about 35 percent. Dentists usually recommend these sealants once a child's primary teeth erupt.
Dentists do not perform a pretreatment before GI sealants. The acid-base reaction upon setting already bonds the dentin and enamel. This makes the placement of GI sealants easier and quicker. These coatings need more maintenance. But, they are more effective in protecting teeth from cavities than composite resin.
The importance of dental sealants
Dental sealants prevent cavity formation in permanent teeth. The child's second molars, premolars, and first molars benefit most. Dentists apply dental sealants to chewing surfaces. Sealants cannot go on the spaces between teeth. Therefore, patients should floss and brush every day to prevent cavity formation in these areas.
Dentists recommend dental sealants once the permanent teeth erupt. Children aged six should have sealants. Another application should happen by age 12. Teenagers and adults are also ideal candidates for sealants. Dentists usually apply sealants to the hard-to-reach areas in the back teeth.
The right material for dental sealants can protect your teeth from cavities at any age
Dental sealants prevent the entry of bacteria into your teeth. Children, teens, and adults can have dental sealant treatment. If you think that you or your loved ones should have dental coatings, consulting your dentist can help you decide. You can choose from the mentioned materials for your dental sealants.
Are you considering getting dental sealants in the Dalton area? Get more information at https://drcalldental.com.
Check out what others are saying about our dental services on Yelp: Dental Sealants in Dalton, GA.
---
Related Posts
May 20, 2022
Dental sealant placement forms a barrier between the teeth and the substances that can cause tooth decay. It is a powerful tool to prevent tooth decay, especially in children. However, it is …