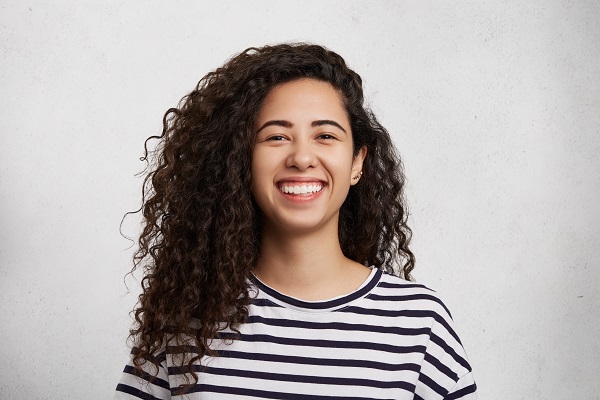 Having a good dental care routine is one of the most beneficial things you can do for your oral health. Everyone wants to keep their natural teeth throughout their entire lifetime. Having a great smile is sometimes the first feature people see when they meet you, and everyone wants to make a great first impression.
Visiting the dentist, brushing, and flossing are the top three ways to keep your teeth healthy the longest. So many people take for granted their teeth until they have an issue, and by that point, it may already be too late to erase the damage.
Always follow your dentist's recommendations and don't put off your regular visits. You need to take care of your teeth so they can take care of you for a lifetime.
Oral hygiene routine
If you start making a habit out of brushing your teeth twice a day and flossing after every meal and snack, you are lowering the risk of any health issues that come with gum disease. Always try to get to the sink and brush whenever you can throughout the day.
Drink a lot of water and eat healthy fruits and vegetables and make smart snack choices all day. All these tips will help you keep your oral health in good shape.
We all live busy lives but keeping your teeth and gums healthy should not be sacrificed because of your schedules. Make time to take care of your teeth.
Establishing a routine as early as possible and sticking to it is key to your oral health. Everyone needs to remember to brush and floss regularly regardless of what you are doing in your daily life.
What is gum disease?
Gum disease is caused by bacteria left behind from food. The bacteria forms on your teeth and gums. It develops into plaque and can weaken the enamel that protects your tooth. Plaque buildup is treatable if caught early by your dentist.
This weakened enamel leads to cavities forming, gingivitis, yellowing teeth, and in severe cases, gum disease will cause tooth loss and infection that needs to be treated with antibiotics.
Your dental care plays an important part in your overall health as well. Gum disease can cause you to be at risk for more serious illnesses such as strokes, heart attacks, digestive issues, to name a few.
Visit your dentist
Your dentist will be able to prevent most forms of gum disease if caught early enough. You need to keep up with your dental visits and not put them off. Most early signs of gum disease, such as gingivitis, are reversible.
At your routine examinations, your dentist will check for:
Cavities
Plaque
Shifting teeth
Signs of gum disease
Oral cancer
Therefore, these routine visits are crucial to keeping your oral health in check. Your dentist will help you with your dental care and give you options and suggestions on keeping up with your dental hygiene.
Request an appointment here: https://drcalldental.com or call Dr. Call Dental Center at (706) 425-6240 for an appointment in our Dalton office.
Check out what others are saying about our dental services on Yelp: Dental care in Dalton, GA.
---
Related Posts
September 14, 2021
Dental cleaning helps to remove all the nasty things that build up on your teeth and ruin the way your smile looks. The procedure is performed to remove plaque and tartar from …