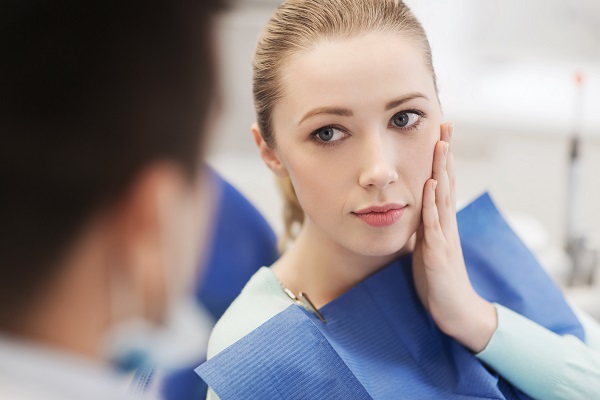 An emergency dentist can provide prompt care after a mouth injury to minimize the initial discomfort and long-term complications. In many cases, visiting an emergency dentist after an injury can save teeth from becoming lost and ensure that an oral infection does not develop.
The importance of visiting an emergency dentist after dental trauma
There are many ways that a dental emergency can develop. From car accidents to getting hit by a ball during a sporting event, anything that causes a sudden and unexpected blow to the mouth likely requires an examination and treatment by a dentist. The following are five reasons that patients should seek dental care after a mouth injury.
A mouth injury could lead to the loss of teeth
Damage to the teeth is often the most common result of dental trauma. Often, teeth are chipped, cracked, or knocked loose in the socket as a result of a mouth injury. If a tooth is knocked loose in the socket, a dentist will need to stabilize the tooth as soon as possible to avoid tooth loss. In certain cases, a tooth that is knocked out entirely can be repositioned in the socket if prompt care is provided.
An oral infection could develop after an injury
Damage to teeth during dental trauma often leaves the underlying layers and roots of teeth exposed. If bacteria accumulate in these areas, an infection could develop. A laceration of the gums can also increase the risk of an oral infection. An infection can cause discomfort and put the long-term health of teeth in jeopardy. An emergency dentist can repair damage to the teeth and gums to prevent an infection from developing.
Jaw complications may go undetected after an injury
One reason it is important to seek an emergency dentist after an injury is that jaw injuries can often go undetected, especially after an incident like a car wreck, where the shock and adrenaline may prevent injuries from being noticed right away. Through dental X-rays and an oral examination, the dentist can determine if the patient has any jaw concerns and can promptly address them before serious symptoms develop.
Damaged teeth can cause discomforting symptoms
Teeth that are damaged during dental trauma can become painful and sensitive, making it harder to function. Most people want to address these concerns as soon as possible so they are not living in discomfort.
Damage to the gums may need emergency dental care
Damage to the soft tissues of the mouth, such as the gums, can lead to discomfort and increase the risk of severe concerns, such as an oral infection. This is why it is important to see an emergency dentist for same-day or next-day treatment.
Contact our general dentist after dental trauma
Whether you have endured a blow to the face during a sporting event or experienced facial trauma during a car accident, our emergency dentistry staff can help patients who have experienced a mouth injury. Contact us as soon as you can after an injury for immediate care from our dental staff.
Request an appointment here: https://drcalldental.com or call Dr. Call Dental Center at (706) 425-6240 for an appointment in our Dalton office.
Check out what others are saying about our dental services on Yelp: Emergency Dentist in Dalton, GA.
---
Related Posts
February 1, 2023
If you think you have a dental abscess, you should see an emergency dentist as soon as possible. An abscess is a dental infection that causes pus to collect in or …