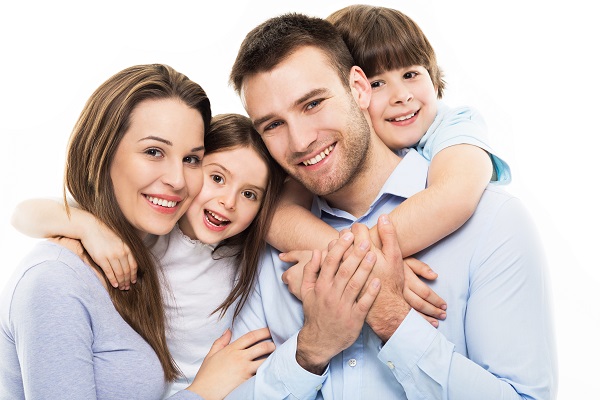 A family dentistry office can ensure that the teeth of children and adults are as healthy as possible. One of the preventive measures that family dentists often recommend is dental sealants. A dental sealant is a thin coating that is applied to the teeth. It is intended to protect them from cavities. Read on to find out when your dentist might recommend dental sealants.
Family dentistry office and dental sealants
Brushing teeth and flossing regularly is very important. Many dentists acknowledge that these are the most ideal ways to prevent cavities. But dental sealants also provide an effective way of preventing people from getting cavities. Dental sealants can prevent most cavities for a couple of years after application. And they can be retained in the mouth for several years.
The material is often placed on the biting surfaces of premolars and molars. Sealants are usually used on adult teeth where there are deep grooves and pits. But dental sealants are mainly recommended for kids whose premolars and molars have erupted completely. Many children have dental sealants because it decreases their probability of getting cavities.
Suitable candidates
Family dentistry practices often recommend dental sealants for both children and adults. They are ideal for patients whose premolars and morals show signs of wear or crevices that are difficult to clean. Dental sealants can also be applied to baby teeth. One important factor that is usually considered is a patient's risk of cavities. This means dentists usually recommend them for people with a higher risk of cavities.
Sealants are generally a good addition to long-term dental care. This is irrespective of the amount of wear on a person's back teeth's enamel. Fluoride is undoubtedly an effective way of preventing tooth decay. But sealants offer more protection.
Sealants can help people avoid more extensive and costly procedures. The application process is easy, and it is often performed in a dentist's chair. One important thing to note is that children ages 6 to 11 with sealants are less likely to develop cavities than children without them. This applies especially when it comes to their first molar teeth.
Getting sealants early is always encouraged. The first and second molars usually appear around ages 6 and 12 respectively. Sealing these teeth early can help keep them cavity-free. This will help to save not only time but also money in the future.
Long-term benefits
Dental sealants can last for several years if they are applied properly. But dental sealants will have to be replaced. Dentists usually check the condition of the sealants during dental appointments. The dental provider will look for chips or cracks. If necessary, a provider may reapply them.
Bottom line
Dental sealants can help patients guard against cavities. Family dentistry practices usually consider several factors before recommending them. These include a patient's age and the risk of cavities. But remember that a dental sealant is not a final solution to tooth decay. You should continue using the recommended oral care products to keep your mouth clean and your smile healthy. To find out if dental sealants are ideal for you or your children, talk to your family dentist.
Request an appointment here: https://drcalldental.com or call Dr. Call Dental Center at (706) 425-6240 for an appointment in our Dalton office.
Check out what others are saying about our services on Yelp: Read our Yelp reviews.
---
Related Posts
January 16, 2023
You may have heard about dental implants as a solution for a missing tooth, but did you know they can replace multiple missing teeth as well? This guide provides you with …