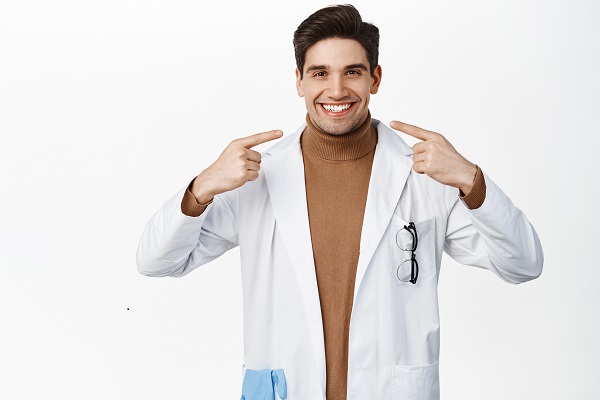 One aim of general dentistry is to make the patient's experience as positive as possible. A dentist who is good at their job will achieve this feat in two ways. First, they will use proactive, preventative measures that keep intensive procedures to a minimum. Second, the dentist will use every tool at their disposal to keep patients comfortable during a procedure.
These are good reasons to keep up with your biannual dental checks. Along with other good oral habits, routine dental visits can turn your experiences with the dentist into uneventful events. Here is how to prepare for a general dentistry visit so you can get the most out of it.
What to expect from a general dentistry visit
Routine dental checks should happen once every six months, although people with ongoing issues may need more frequent visits. Each appointment will cover several stages:
First, the dentist will do a visual exam of the teeth and gums
They may request X-rays or another type of medical imaging to see beneath the gum line
The dentist will also examine the soft tissues in the oral cavity to check for abnormalities
If the dentist discovers an oral health issue, they will start or recommend treatment
The dentist may complete the routine checkup with teeth cleaning, fluoride treatment, and the application of a dental sealant
A dentist who is good at their job will communicate with the patient throughout the checkup. They will ask about the oral habits of the person and explain the different stages of the routine check. Preventative care also involves the dentist advising the patient on how to take care of their teeth, gums, and the entire mouth.
The dentist will schedule follow-up visits to treat and monitor ongoing oral health problems if necessary. Here is what a patient can do to make the most out of each routine dental visit.
1. Visit the dentist with a clean mouth
Make sure to brush and floss before seeing the dentist. This small but valuable effort makes a big difference. The dentist can give helpful feedback on their patient's cleaning technique, and a clean mouth makes for an easier, more accurate dental exam.
2. Prepare a list of questions
A routine dental checkup is an excellent opportunity to consult with a dentist. The patient should raise any questions that they have concerning their oral health. Most general dentists are happy to guide their patients to a healthy set of teeth. In fact, advice and guidance are a big part of preventative dentistry.
3. Raise any concerns about dental anxiety
When a routine dental visit involves a corrective procedure, this measure may come into play. Some patients get anxiety from the dentist's office's sights, smells, and sounds. Such people should find a dentist who will take steps to handle patient anxiety and create a smooth, stress-free experience.
4. Bring all the documents you might need
Try to download and fill out any patient intake forms you might need for the appointment. You can often download copies of these documents from the dentist's website. Also, remember to bring your identification documents, any pertinent medical records, and your insurance card with you. Arrive at your appointment early, so you have time to fill out any forms you forgot to bring with you.
5. Prepare to update your dental history
One of the things dentists often ask patients to do when they arrive for their appointments is to fill out forms regarding their medical and dental history. Go over any changes you have made since your last appointment, including any supplements or over-the-counter medication you are taking.
Knowing these things helps dentists to provide safe treatments for their patients. For example, blood thinners can hinder recovery after oral surgery, so dentists need to know if patients take such drugs.
6. Write down a list of any questions you have
No one remembers to ask all the questions they have during their dental appointments, so write down a list of any questions you want to ask before you get there. That way, you can bring your list to the appointment and go over all of your concerns during the appointment.
7. Discuss cosmetic options
A dental appointment is a perfect time to talk to your dentist about any cosmetic issues you want to be addressed. In some cases, the dentist might be able to perform cosmetic procedures right after the examination.
We are here to meet all your oral healthcare needs
Your oral health affects your quality of life, so it pays to invest in a healthy mouth. Our general dentistry clinic offers the help that you need to ensure your oral health in the long term. Get in touch if you are near Dalton and take advantage of our services.
Request an appointment here: https://drcalldental.com or call Dr. Call Dental Center at (706) 425-6240 for an appointment in our Dalton office.
Check out what others are saying about our dental services on Yelp: General Dentist in Dalton, GA.
---
Related Posts
July 10, 2023
A general dentist will tell you all of the benefits of flossing on a regular basis. Flossing should be a very important part of your daily oral hygiene routine. Brushing your …