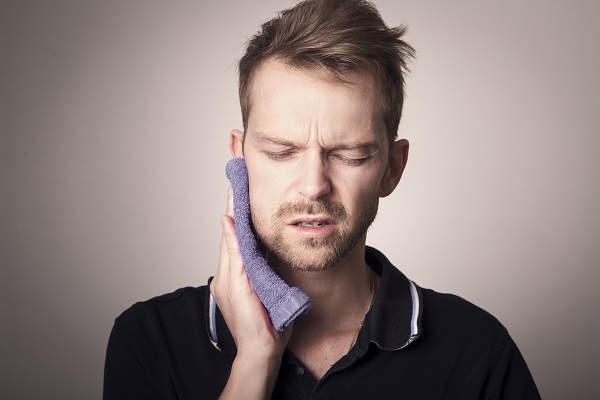 Emergency dentists offer similar services to general dentists, but the way in which they provide treatment is often different. Emergency dentists help patients in need of urgent dental care, whereas general and family dentists may require scheduling a visit much farther in advance. With that being said, it can be confusing to know what an emergency dentist considers to be emergent. Keep reading to find out!
Concerns an emergency dentist can treat
There are many different types of oral health concerns that an emergency dentist can treat, including most gum and teeth complications.
Swollen gums
There are many reasons why gums may become swollen. They could be the result of an injury to the mouth that damages them. Gums may also swell due to oral health concerns. Bacteria naturally develop inside the mouth and can rest on the gums. If they are not cleaned regularly, the bacteria can lead to periodontal disease or an oral infection. An emergency dentist can treat patients who have gums that become excessively swollen or painful, or if there is excessive bleeding or discoloration.
Damaged teeth
Like swollen gums, teeth damage can occur as a result of oral hygiene concerns or a blow to the mouth. The most common types of teeth damage include chips, cracks, worn-down teeth from grinding and loose teeth. An emergency dentist can treat damaged teeth in a variety of ways, depending on the exact issue. For example, they may recommend a dental crown for severe chips or cracks. They may place a temporary crown initially until the permanent one is ready. This is just one example of many possible ways in which an emergency dentist can provide urgent treatment for damaged teeth.
Sensitive teeth
Teeth sensitivity is most often a symptom of a larger issue. Sensitive teeth may occur if there is worn or decayed enamel. It could also be the result of periodontal disease, especially if periodontal disease leads to gum recession. In some instances, sensitive teeth are a sign of a tooth infection that requires prompt treatment. Emergency dentists understand the importance of treating teeth sensitivity promptly to avoid the issue from worsening. Teeth sensitivity can also lead to intolerable pain and swelling, which is another reason why urgent dental care is encouraged.
Dental trauma
One of the most common reasons that individuals visit an emergency dentist is for the treatment of dental trauma. Dental trauma is any incident that leads to abrupt damage to the teeth, gums, jawbone, lips, tongue or cheeks. Examples of dental trauma include a blow to the mouth that results in chipped, cracked, loose or knocked-out teeth. Gum complications can result from dental trauma as well.
Talk to an emergency dentist to learn more
When suffering from a dental emergency, it is best to visit an emergency dentist right away. A quick evaluation can be done to determine the appropriate course of treatment. Reach out today to learn more or to get any questions answered.
Request an appointment here: https://drcalldental.com or call Dr. Call Dental Center at (706) 425-6240 for an appointment in our Dalton office.
Check out what others are saying about our services on Yelp: Read our Yelp reviews.
---
Related Posts
December 11, 2023
There is a brief window of opportunity in which an emergency dentist may be able to save a tooth that gets knocked out. The chances are better within 30 minutes after …