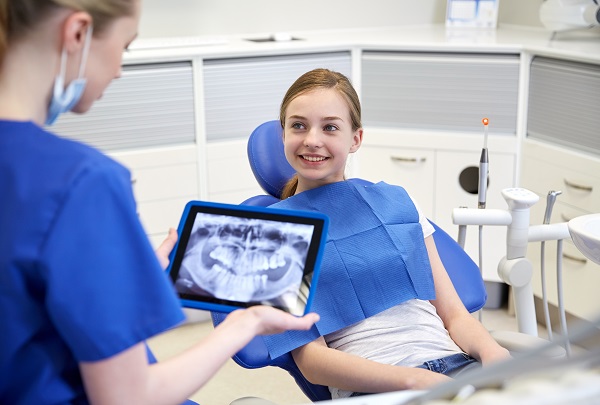 When visiting your dentist in Dalton, you trust this professional to act with the utmost care, diligence and respect. Unfortunately, even despite a dentist's best intentions, accidents do happen. When an injury to a tooth occurs at the hands of a dental professional, one may ask, what can the patient do about it?
Taking legal action against a dentist for malpractice
According to Injury Claim Coach, dental malpractice claims make up 5% of all medical malpractice claims in the United States each year. Considering that nearly 500 million visits are made to the dentist each year, this stat make sense. Dentists are only human, and something as innocent as a slight movement of the hand may result in a cracked or chipped tooth, a wrongful incision or worse, a wrongful extraction. That said, though many dental accidents are innocent mistakes, a dental professional can still be held liable for damages caused.
For a person to have a successful dental malpractice claim, the law requires the plaintiff to establish four things:
The injured party was a patient of the at-fault dentist (meaning the dentist owed the patient a duty of care).
The industry recognizes a certain standard of care for the particular issue the dentist was trying to treat.
The dentist acted against the standard of care.
The party sustained measurable damages.
If a patient can establish each of the above to be true, the court may award monetary damages for the patient's financial and physical suffering. Evidence such as photographs, documents, medical records and witness statements can go a long way toward supporting a case's merit.
Steps to take beyond legal action
Though it is natural for an injured patient to want to seek justice for harms caused by a trusted health care provider, speaking with an attorney should be second priority. The first priority should be to seek out another dentist in Dalton who can repair the damage done by the negligent party and ensure the continued health of the patient's smile.
If the negligent dentist chipped or fractured a tooth, another dentist can bond the tooth with tooth-colored resin. The bonding process will make it appear as if the accident never happened.
If the patient lost a tooth during treatment, another dentist may be able to save the tooth by replanting the root. If replanting is not possible or if treatment was sought too late, the dentist may recommend a bridge or implant.
Other dental mistakes may require emergency care. To prevent complications from dental infections, a patient may need to undergo surgery. Other procedures may result in nerve or sinus damage or blocked blood vessels, two issues that would also require hospitalization. Regardless of the issue and the fix, the negligent party should have to pay for interventions the patient seeks.
Conclusion
Dental mistakes are rare, but they do occur. To avoid falling victim to a negligent mistake, make sure to work with a skilled and reputable dentist in Dalton.
Request an appointment here: https://drcalldental.com or call Dr. Call Dental Center at (706) 425-6240 for an appointment in our Dalton office.
Check out what others are saying about our services on Yelp: Read our Yelp reviews.
---
Related Posts
April 1, 2023
A missing permanent tooth should be replaced as soon as possible to prevent serious oral health issues. Dental Bridges are one of the most commonly used treatments to replace a severely …